CRLT Spring/Summer Services to Help you Plan for Fall 2020 Courses
Wed, 05/27/2020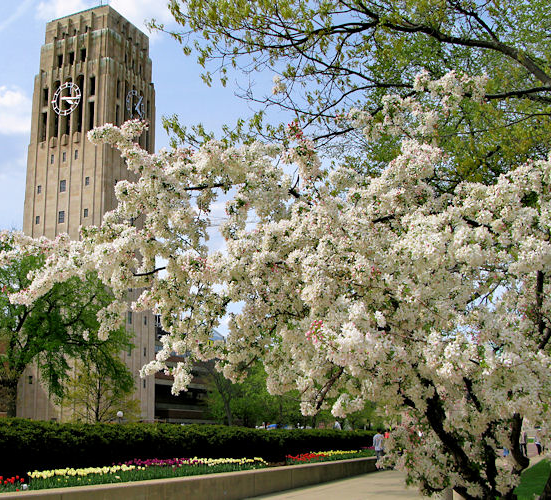 As U-M considers options for a public health-informed Fall 2020, we know that instructors will need to approach the design of their Fall courses with flexibility and remote teaching in mind. CRLT consultants are available throughout the spring and summer with services and resources to help you adapt your instruction to the changes ahead. Whether you need to reimagine your course or modify an already flexible design, CRLT is here to support you with a range of services as you plan for Fall 2020, including the following:
Read more
CRLT Support for Remote Teaching
Mon, 03/16/2020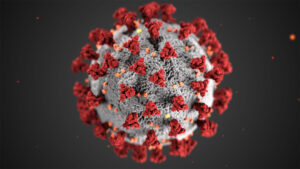 U-M has now officially transitioned to entirely remote instruction, but we know that instructors' process of figuring out how to navigate this enormous change will be ongoing. CRLT consultants are available to provide ideas, tools, and resources as you think through ways to shift your teaching methods and expectations -- and then rethink them as the trial and error process unfolds. We know that instructors will continue to navigate a series of pedagogical, technological, and social-emotional challenges in their teaching for the remainder of the term, and we're committed to providing support for U-M's teachers throughout. Following public health recommendations for, CRLT staff are primarily working and consulting remotely. But there are many ways you can get in touch with us to arrange a phone call, video meeting, email exchange, or online chat:
Read more
COVID-19 and Your Teaching
Tue, 03/10/2020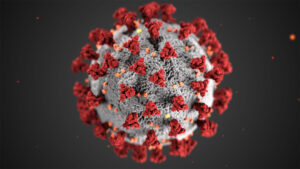 ​​As the situation around the COVID-19 coronavirus continues to evolve, we know that many instructors are looking for resources to prepare for or respond to a range of teaching challenges that might emerge. Here are some topics to consider and resources to know about during this uncertain time: 
Read more
Now accepting applications for the 2020 May Preparing Future Faculty Seminar
Thu, 01/30/2020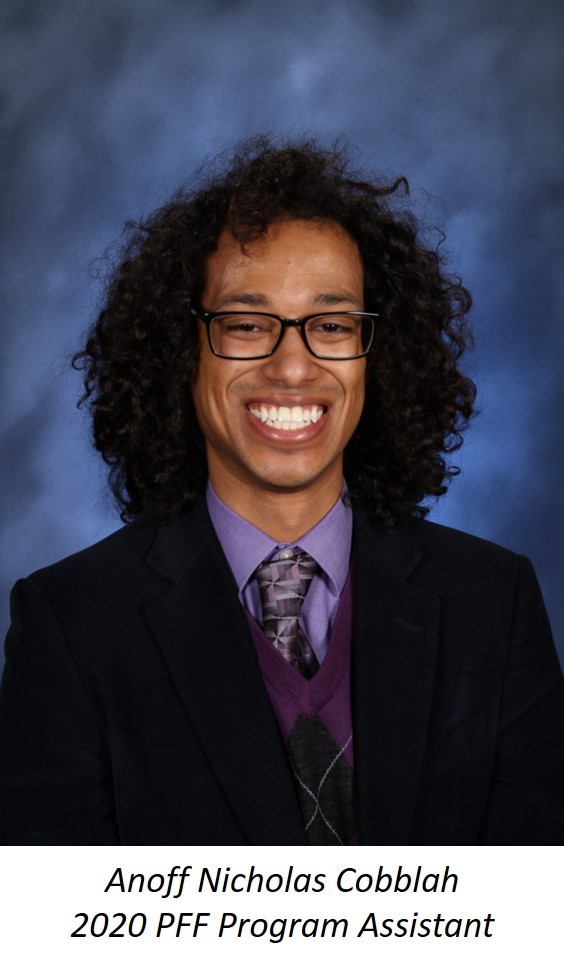 Are you interested in a faculty career after graduation, but aren't quite sure how to get started? "Preparing Future Faculty" (PFF) can help. This month-long seminar offered by CRLT supports graduate students who will be navigating the transitional period between graduate school and becoming a faculty member. Come join a community of fellow graduate students from across the university as we discuss developing inclusive teaching practices, preparing for the job market, and what to expect after you receive a faculty position. In this blog post, PFF alum and this year's PFF Program Assistant, Anoff Nicholas Cobblah, gives an overview of the Seminar and how he found it beneficial as he began preparing for the academic job market. 
Like many students, I entered graduate school inspired by my undergraduate professors, but with little understanding of the obstacles I might face in applying for and succeeding in a faculty position. As I began to envision the end of my graduate career, it was hard not to feel powerless in the face of stories about the arbitrary whims of the job market and the burdens placed on junior faculty (especially those who already occupy a disadvantaged position due to race, gender, sexual orientation, class, or nationality). PFF offers hope by providing graduate students with knowledge and concrete skills to help navigate this daunting process. Those who attend the seminar receive guidance in inclusive teaching practices and developing job materials, such as teaching philosophies, diversity statements, and syllabi. During my PFF seminar experience in 2018, for example, I drafted a syllabus for an upper-level English course on "The Evolution of the Victorian Novel." Like many graduate students, I had no experience designing my own upper-level course. PFF taught me the importance of backwards course design and setting clear course objectives. PFF also allowed me to get productive feedback on my syllabi and other job materials from fellow graduate students both within and outside of my discipline. Articulating the value of my research and pedagogical interests for those unfamiliar with the norms of my field motivated me to more carefully consider the role I hope to play as a faculty member.
Read more
Applying Case-Based Teaching in a Range of Disciplines
Tue, 01/21/2020

Given the research on the powerful impact of active engagement on student learning, many instructors at U-M are thinking about how they can increase opportunities for their students to be active and engaged. One way to accomplish this goal is to include case-based teaching in your courses. Case-based teaching is likely a familiar approach if you teach or study in the fields of law, medicine, or business. Funded by a grant from U-M's Transforming Learning for a Third Century Initiative, the Michigan Sustainability Cases (MSC) project has been experimenting with ways to apply this pedagogy in a wider range of disciplines. A new CRLT Occasional Paper summarizes best practices and lessons learned from MSC that can help you integrate this approach into your teaching, whatever your discipline.
Read more
Teaching in Tumultuous Times
Wed, 01/08/2020

We wish we did not have so many occasions to provide guidance to instructors on teaching in tumultuous times. The campus community is beginning yet another new term amidst a range of distressing events:  from hate-based violence in the U.S. and around the world (including but certainly not limited to a series of anti-Semitic attacks in New York, a church shooting in Texas, and violence against Muslims in India), to environmental disasters in many parts of the world, to escalating conflict between the US and Iran. As we return from the break to the regular work of teaching and learning, many people in our community are feeling threatened and terrorized, grieving deeply, experiencing intense anger, or fighting a sense of despair at a swelling of hatred and violence in our nation and world. CRLT regularly re-posts the guidance below because it is important to remember that these emotions enter our classrooms, studios, and labs, and they can understandably and significantly affect students' ability to focus on their learning and work with peers in our intellectual community. 
Read more
Choosing Your Classroom Technology Policy
Thu, 12/05/2019

As U-M instructors prepare their syllabi for the upcoming term, one of the most common questions we hear is "What should I include in my technology policy?" As many U-M faculty examples demonstrate, laptops and mobile electronic devices can be leveraged in the classroom to enhance student interaction, collaboration, content knowledge, and practice with key skills. However, they can also distract student users (e.g., Ravizza et al., 2016) and peers (e.g., Sana, Weston, & Cepeda, 2013). Research indicates that divided attention results in poorer performance (e.g., Junco & Cotten, 2012; Leroy, 2009), and that laptop use encourages verbatim note taking, which is less effective for learning (Mueller & Oppenheimer, 2014). So how do you balance these concerns with the desire to leverage technology to enhance student learning?
Read more
Supporting First-Generation College Students in the Classroom
Wed, 11/20/2019

In 2019, 15.3% of all incoming domestic undergraduate U-M students were first-generation college students (FGCS), or students who are the first generation in their family to attend college, up from 8.7% in 2015 (The University Record). The university has been working for years to create supportive conditions for FGCS, many of which have come together recently: in addition to the Kessler Presidential Scholars Program established in 2009, U-M launched a first-gen focused website in 2016, and the First-Generation Student Gateway housed in the Office of Academic Multicultural Initiatives opened in 2017.
As the institution expands its focus on FGCS on campus, what can you do as an instructor to better support FGCS in your classroom? 
Read more
Revisiting Active Learning: Bridging the Gap Between What Students Perceive They Learn vs. What They Actually Learned
Wed, 11/06/2019

With the construction of dedicated active learning spaces across U-M's campus, widespread professional development focused on active learning, and many instructors looking to increase student engagement, students are experiencing active learning more and more in their time at the University of Michigan. But how do students perceive this kind of instructional approach? Studies have indicated that the majority of students respond positively to active learning, and although resistance occurs, it occurs at relatively low levels (Finelli et al, 2018). However, a new study points to a potential aspect of students' experiences of learning in such classrooms that instructors may want to address (Deslauriers et al, 2019). In short, while students in active learning classrooms learn more, they may feel that they have learned less.
The authors looked at students' outcomes and their perceptions of learning in a large-enrollment introductory physics course (Deslauriers et al, 2019). While this study was performed in a STEM classroom, the researchers highlight ways in which these principles might also be extended into non-STEM active learning classrooms. Students in the course were divided into two random groups: one which would experience "active instruction (following best practices in the discipline)" while the second group received "passive instruction (lectures by experienced and highly rated instructors)." These groups then switched the type of learning they did in a subsequent unit, to allow for comparison. Students participating in the active learning sections earned higher grades, suggesting they learned more.  But in self-reported surveys, those students perceived that they had learned less compared to the lecture-based sections. 
Read more
Creating useful student evaluation questions
Fri, 10/11/2019

As we approach the middle of the term, instructors are already asked to think about the student evaluations of teaching that happen at the end of the term. In late October, U-M instructors will be invited to preview evaluation questions and create a few of their own questions if they wish.  What principles or goals might guide you in that process?
In this blog post, we review the questions that are used University-wide on end-of-semester evaluations, and we provide guidance on how to make the most of the instructor-created questions. These question-writing principles can also be used to create questions for feedback that you collect at other times of the semester.
The current student evaluation of teaching has 10 required items (rated on a scale of "Strongly Agree" to "Strongly Disagree" for all but one, as noted below). Two of these will no longer be included as standard questions after 2020. These questions are:
Read more