This is the first of a three-part series by CRLT and the Ginsberg Center outlining strategies and resources that instructors can use to plan, frame, and facilitate conversations about the 2020 Election. Many of the strategies and commentary in this post are drawn from previously published work on the 2016 Election by CRLT that remain applicable to this election season.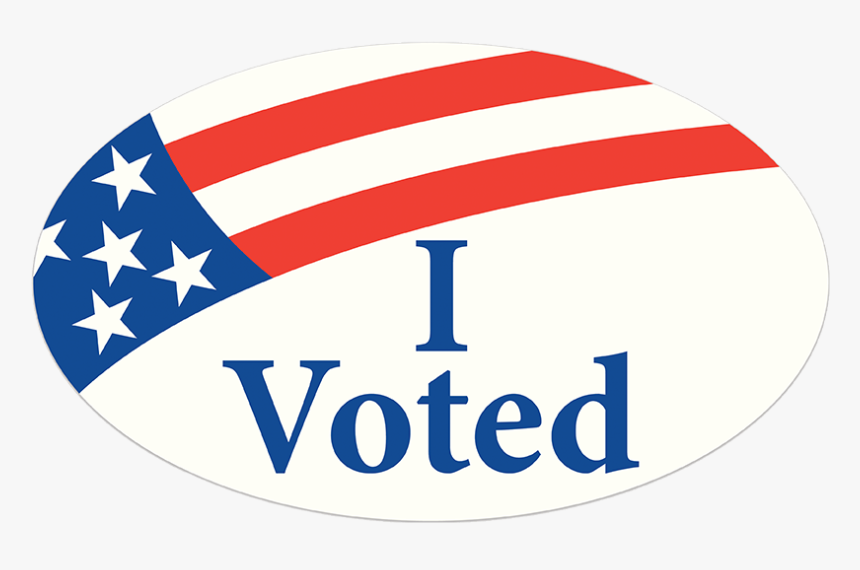 The 2020 Presidential Election, with its high stakes and controversy, is adding even more tension to an already fraught year that has highlighted and exacerbated racial, social, health and economic inequities across the country. In 2016, many instructors were unprepared for the strong emotions and reactions that bubbled up after election results were announced and in the days that followed. In some courses, discussions about the election were directly related to course content, theme, or focus. In other classes, discussion arose because students and instructors recognized the election as a part of the broader conditions that shape teaching and learning. For this reason, we encourage all instructors to be prepared by proactively thinking about how the 2020 Election may impact their students, their classrooms, and themselves.
This guide focuses on what instructors from any discipline can do to begin to create the conditions for post-election discussions in their courses. Below, we offer reflective questions and resources designed to help instructors think about their disciplinary investments in the election conversation, consider the stakes for their students and themselves, and have preliminary conversations with students about civic engagement. To support your efforts to maintain classrooms that allow for the free and fair exchange of ideas, we offer the following four questions that can guide you in preparing to address the 2020 Election, regardless of the election outcome.
1. What role does my discipline play in the issues raised by this election?
Our students need to be able to critically evaluate the platforms of candidates and elected leaders. Every discipline is somehow implicated in these agendas and related policy proposals, whether the topic is health care; history, race, and the Black Lives Matter movement; education, immigration and the rights of refugees; fracking or climate change; gender inequality and LGBTQ rights; or international relations and the "war on terror." By first reflecting on the connections between the election and your discipline, you can better help students engage with the data and skills they need to weigh the issues raised by the election.
As you prepare to facilitate discussion about the election, consider these questions:
Which topics within my discipline might require special attention in light of the election?
How might the candidate platforms be a resource for teaching and learning these topics?
How might my discipline be impacted by policy decisions as a result of the election?
What are the diverse perspectives and voices that characterize my field related to these topics, and how do I maintain some balance in presenting them? ​
Related Resources:
2. How might my courses allow students to practice some of the fundamental, particular skills required by democracy?
Particularly amidst powerful public examples of vitriol, classroom communities can help students practice informed and responsible participation in dialogue with people whose ideas and viewpoints differ from their own. Regardless of your course topic, you can help your students begin to practice habits of mind that allow them to engage critically and learn from unfamiliar perspectives--habits that are important for their participation in democracy.
In addition to the content of our individual disciplines and courses, there are overarching democratic skills that students can develop in courses across the University. These include:
The ability to engage in respectful discourse and thoughtful argumentation
The capacity to speak and listen in ways that promote collective learning and advance social good
The skills of critical literacy and the ability to evaluate bias in text, discourse, and other mediums
Related Resources:
3. What is 'at stake' for students and instructors in discussions about the 2020 Election?
The high stakes of the 2020 Election are deeply felt by members of our campus community and the results of this election will produce disparate impacts for students and instructors alike. When preparing to discuss the election and its results, it is important for you to consider what is 'at stake' for the members of your classroom community. For example, students and instructors whose identities are repeatedly targeted or negatively represented can feel unsafe, unwelcome, and drained emotionally and intellectually by the rhetoric and realities of this election. This can and does include members of our U-M community who are are Black, Indigenous, Latinx, Asian American, Arab American, Muslim, migrants and immigrants, LGBTQIA, women, or people with disabilities. It follows then, that classroom discussions about the election have the potential to reproduce harm and magnify the stakes for targeted communities. As such, instructors must carefully design and facilitate discussion with an awareness of the stakes involved.
Beyond the stakes of the law and policy issues in the election, consider what is at risk for students (and for instructors) during a classroom conversation about the election. Here are some stakes to consider:
Academic Risks & Consequences: Are there, or do students perceive that there will be, academic consequences for sharing their perspective during (or opting out of) an election-related discussion?
Experience of Vulnerability: Might this discussion surface students' deeply held beliefs, assumptions, and worldviews? Might this discussion make visible their personal experiences or their political investments? How are the stakes of vulnerability different for members of different groups (e.g., Black, LGBTQ, disabled communities and other groups)?
Changes to Relationships: How might the relationships between students, or between students and the instructor, change in the course of this discussion? What connections and disconnections might result?
Belonging & Exclusion: What are the stakes of this discussion for students and instructors from marginalized and underrepresented groups? In what ways can this discussion signal to these students that they belong (or don't belong) in the classroom community, in the discipline, or at U-M?
Experience of Harm: What forms of harm could be produced in real-time for students and instructors during this election discussion? What harms related to systemic injustice do we need to avoid? How will we distinguish between these actual harms vs. the feelings of productive discomfort that arise when students are challenged to learn?
4. Finally, in addition to the above considerations, how can you encourage your students to vote?
Studies show that encouragement from faculty, staff, and other students makes a significant difference to student registration and turnout (Bennion and Nickerson, 2016; DellaVigna, List, Malmendier & Rao, 2016; Gerber and Rogers, 2009). Here are some simple ways you can encourage students to vote in your class:
Teaching during this election season will undoubtedly be challenging. As always, CRLT and Ginsberg Center consultants are available to talk with any instructor about planning courses or class sessions -- or responding to difficult moments if they arise. You can make an appointment through CRLT's website or use Ginsberg Center's Support Request Form.
Coming up:
In the next blog of this series, we will offer strategies for structuring and facilitating discussions that are mindful of the high stakes involved, plus, we'll review potential adjustments you can make to your class plans in the days and weeks after Election Day.
Log in to post comments
8928 views