Resource Title:
Staff Directory
Tershia Pinder-Grover received a B.S. in Fire Protection Engineering from the University of Maryland, and went on to earn her M.S. and Ph.D. in Mechanical Engineering from the University of Michigan. She joined CRLT in August 2005 and now serves as the Director of CRLT in Engineering, where she coordinates initiatives for engineering faculty, develops workshops and seminars, and consults with faculty and graduate students on a variety of pedagogical topics. Her current research interests include examining the effect of instructional technology on student learning and performance and assessing the impact of peer mentoring programs for GSIs.
Dr. Grenmarie Agresar earned a Ph.D. in Biomedical Engineering and Scientific Computation from the University of Michigan in 1996. After completing a B.S. in Aerospace Engineering (also from the University of Michigan), she switched majors to accommodate the courses that would best prepare her for her interdisciplinary thesis. Her professional path then took her from academia and research (with Post Doctoral appointments at the University of Michigan Medical School, and the Max Planck Institute in Tuebingen, Germany), to secondary education, where she taught engineering principles, physics, and computer science. This path included earning a M.A. in Education from the University of Michigan in 2009. As a teacher, she most enjoyed exploring high-leverage instructional practices, and collaborating with peers to develop curricula that utilized such methods. Most recently, she led three-week workshops to train teachers in a project-based, computer science and engineering curriculum. She is excited to combine her engineering background with her passion for innovative teaching as an instructional consultant at CRLT-engin.
Dr. Audra Baleisis earned a B.S. in Astronomy and Physics from the University of Illinois in 1995, an M.Phil. in Astronomy from the University of Cambridge in 1996, and an M.S. in Astrophysics and a Ph.D. in Science Education from the University of Arizona in 2000 and 2009, respectively. She spent 2009-2016 living in Zurich, Switzerland where she worked in the Physics Education group at ETH University and as Academic Platform Coordinator for the Swiss National Science Foundation PlanetS exoplanet research program. She joined CRLT-Engin in 2016 as the ETC Program Coordinator, helping experienced Engineering Teaching Consultants provide CoE GSIs with instructional support.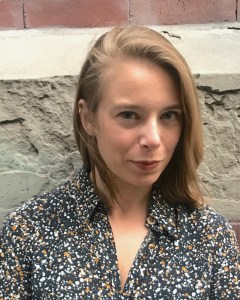 Elizabeth Bailey
Instructional Consultant, CRLT in Engineering
(734) 763-2974
208 Gorguze Family Laboratory
baileyej@umich.edu
Dr. Elizabeth Bailey earned a Ph.D. in Chemistry at Columbia University in 2019. Previously, she earned a M.A. in Chemistry from Princeton University in 2015 and a B.A. in Chemistry and Studio Art from Kenyon College in 2012. She joined CRTL-Engin in August 2019 to work with engineering faculty, especially to advance teaching excellence in regards to diversity, equity, and inclusion.
Carol Lagemann earned a B.A. in Music and an M.A. in Music from Truman State University, in 2006 and 2008, respectively. She also studied Music at the University of Michigan in 2011-2012. Carol previously worked for U-M in the Mechanical Engineering department in the College of Engineering. In her current role, Carol supports CRLT in Engineering programs, maintains the program's social media, and supports the CRLT-Engin Director.
Gina Michael earned a B.A. in Art and Graphic Design from The Ohio State University in 2012. She joined CRLT-Engin in August of 2018 and assists with CRLT-Engin events and programs. She produces the promotional graphic materials for the various center-related events, updates CRLT-Engin publications and reports, and assists in maintaining the CRLT-Engin website.