Resource Title:
Integrating Clinical and Classroom Learning Through Private Course Blogs
Technology Type:
Online Writing and Discussion
Pedagogical Goal:
Promoting student reflection and critical thinking
Increasing engagement and/or interactivity
Teaching in an online/blended format
Providing supplementary content
Academic Area:
Health Sciences
Online Collaboration Tool: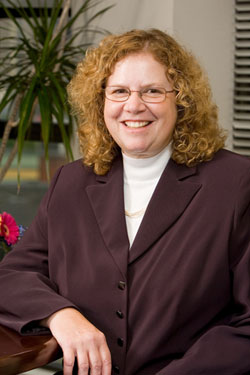 Mary Ruffolo, School of Social Work, coordinates an advanced course on clinical practice in which 20 graduate students are concurrently placed in field internships. The class meets face-to-face only once per week, so she uses a blog to facilitate continuous learning and exchange among students. For example, students sign up for a number of weeks to post reflections on challenging clinical experiences as they relate to the weekly course readings. Students also exchange and reflect on the resources and tools used in their fieldwork.
Due to the blog, students report increased engagement and improved dialogues with peers during their fieldwork and class meetings compared to writing traditional reflection papers. The blog enhances Ruffolo's classroom teaching because she draws from the material to prepare lectures and discussion activities. The blog also facilitates her oversight of the integration of classroom and field internship learning by enhancing student-instructor interactions.