Resource Description:
David A. Zopf MD, MS (Assistant Professor Otolaryngology - Head and Neck Surgery, Medical School; Affiliate Professor, Biomedical Engineering) won the Provost's Teaching Innovation Prize in 2020 for the project, "Building High-Stakes Skills Outside the Operating Room With Realistic, 3D Models "
Original Publication Year:
2020
Resource Title:
Building High-Stakes Skills Outside the Operating Room With Realistic, 3D Models
thumbnail:
TIP2020_img_web_thumb_TIP thumbnail copy 4.jpg

File MIME type:
image/jpeg
Academic Area:
Health Sciences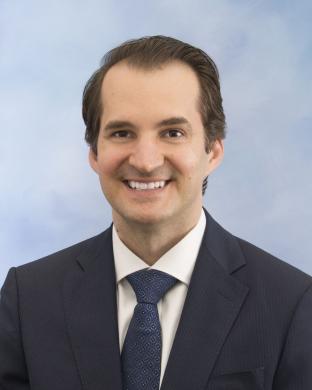 Classical surgical education begins with years of "book learning" and observation of techniques, and then culminates in trainees building skills and muscle memory by operating on actual patients. There are risks inherent in this approach, particularly for patients who are children. By using 3D printers to create realistic, low-cost models, Professor Zopf and his team shift the early learning curve out of the operating room, away from kids, and into a zero-risk environment.
Freed from any anxiety about potentially causing harm, surgical trainees can focus on tactile feedback from hard and soft tissue simulations that are additively manufactured based on anatomic data. Repeated opportunities to practice critical surgical techniques on high-fidelity simulators increase participants' understanding and confidence. The models also provide exposure to rare scenarios or anatomy that might not otherwise be encountered during a given rotation or fellowship. As physical artifacts, the simulators archive educational progress and can help a new mentor to quickly gauge a trainee's current level of ability.
National and international workshops using pedagogical techniques developed to take best advantage of the simulators have already demonstrated statistically significant improvements in participants' procedural understanding and confidence. The low-cost models fill a crucial learning gap between observing a procedure and performing it on a patient. In addition, the freely shared 3D files enable U-M faculty to teach advanced techniques to more surgeons in more places, stimulating international collaboration and improving patient care.
Student Comments
Learning a procedure from a lecture or a video does not fully encompass what I need to know before completing a procedure on a patient. Simulators fill the need for a learning step between classroom and operating room.
Through the use of the high-fidelity models I was able to participate in several surgical procedures and scenarios ranging from carving ear reconstruction frameworks, carving and replacing airway augmentation crafts, performing cleft lip and palate repair, and performing cochlear implant surgery.
On a medical education course in India using airway simulators and cadaveric goat airways, participants brought up their discomfort with using animal remains for surgical training. They appreciated being able to keep the silicone airways, and that anatomy was more alike to patients than the goat airway.
During a medical mission to Peru, I was able to practice carving the ear framework for ear reconstructions several times using 3D printed rib models. When the time arrived to perform the surgeries, I was thrown into action early due to team illness and was able to perform the surgery with heightened confidence and improved skill.
Above photo:
David A. Zopf MD, MS Assistant Professor Otolaryngology - Head and Neck Surgery, Medical School; Affiliate Professor, Biomedical Engineering