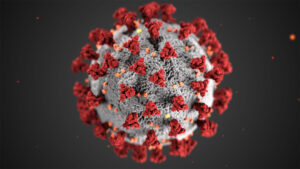 As the situation around the COVID-19 coronavirus continues to evolve, we know that many instructors are looking for resources to prepare for or respond to a range of teaching challenges that might emerge. Here are some topics to consider and resources to know about during this uncertain time: 
Communicating your plans: If you haven't already done so, it's important to give some careful thought to how you'll respond to a range of circumstances that might emerge in the remainder of the semester, from managing an especially high number of student absences to potentially needing to teach all of your students remotely. Whatever your course topics or discipline, your students will surely appreciate some assurance that you're thinking ahead about various contingencies and some information about your intentions -- even if your plan is simply to maintain status quo until further notice. The resources below as well as the guidance instructors have been receiving from school and college leaders provide great starting points for drafting plans in preparation for a range of possible developments. 
Teaching remotely: CRLT and the Center for Academic Innovation have collaborated on this guidance for teaching remotely in an emergency. Many of the resources there are also relevant for accommodating students who are currently self-isolating because of recent travel or otherwise needing to be absent from class. This ITS Remote Resource Guide also connects instructors to a range of tools and ideas for circumstances when one or all of your students are not able to be present in a classroom. In addition, CRLT and the Center for Academic Innovation will be holding open office hours to answer questions about teaching remotely. Please visit this page to read a full description and to register.
Setting an inclusive tone: Unfortunately, in the midst of this public health challenge, we have heard of xenophobic and racist incidents both on-campus and beyond, where a person's ethnicity is regarded as itself a potential source of infection. Classrooms can be an important place to remind students of the value and importance of maintaining a commitment to respect especially in socially challenging times. Many instructors have found this CRLT resource on setting the tone for inclusion a useful guide for cultivating and reinforcing an inclusive environment in your class at any point in the semester. (This Teaching Tolerance page, though focused primarily on K-12 contexts, also offers useful historical context for educators seeking to interrupt hate related to the novel coronavirus.) 
Planning class discussion about the developing situation: In addition to providing general information about your plans and the University's preparations, you may wish to engage your students in a discussion about the social, political, financial, emotional, health, or other impacts of the virus and its spread. It's worth thinking ahead about the ways such a conversation might feel high-stakes for various people in your classroom (your students, others on your teaching team, even you). This CRLT webpage discussing high-stakes topics can help you plan for an effective discussion when topics are emotionally charged or call particular attention to difference, identity, and/or power dynamics in the classroom. This handout from our workshops on framing and facilitating high-stakes discussions also provides succinct guidance if you choose to engage students in discussion related to coronavirus -- or (see the second page) if the topic comes up but, for any number of reasons, you choose not to allocate significant class time to discussing it. 
Responding to challenging moments in class: As with any socially stressful situation, uncertainty and high emotions around COVID-19 might lead to a greater likelihood that tense moments will emerge unexpectedly during your teaching. Here's a resource on making the most of hot moments that can help you prepare for such surprises by providing a series of strategies to consider ahead of time.
As always, CRLT consultants are available to think with you about any aspect of your teaching in this uncertain time. If you are aware of other resources that U-M instructors might find helpful in this time, please share ideas with crlt@umich.edu.
Photo Source: VP for Communications Public Affairs
Log in to post comments
2023 views