Teaching in Fall 2022: Balancing Flexibility and Accountability
Mon, 08/22/2022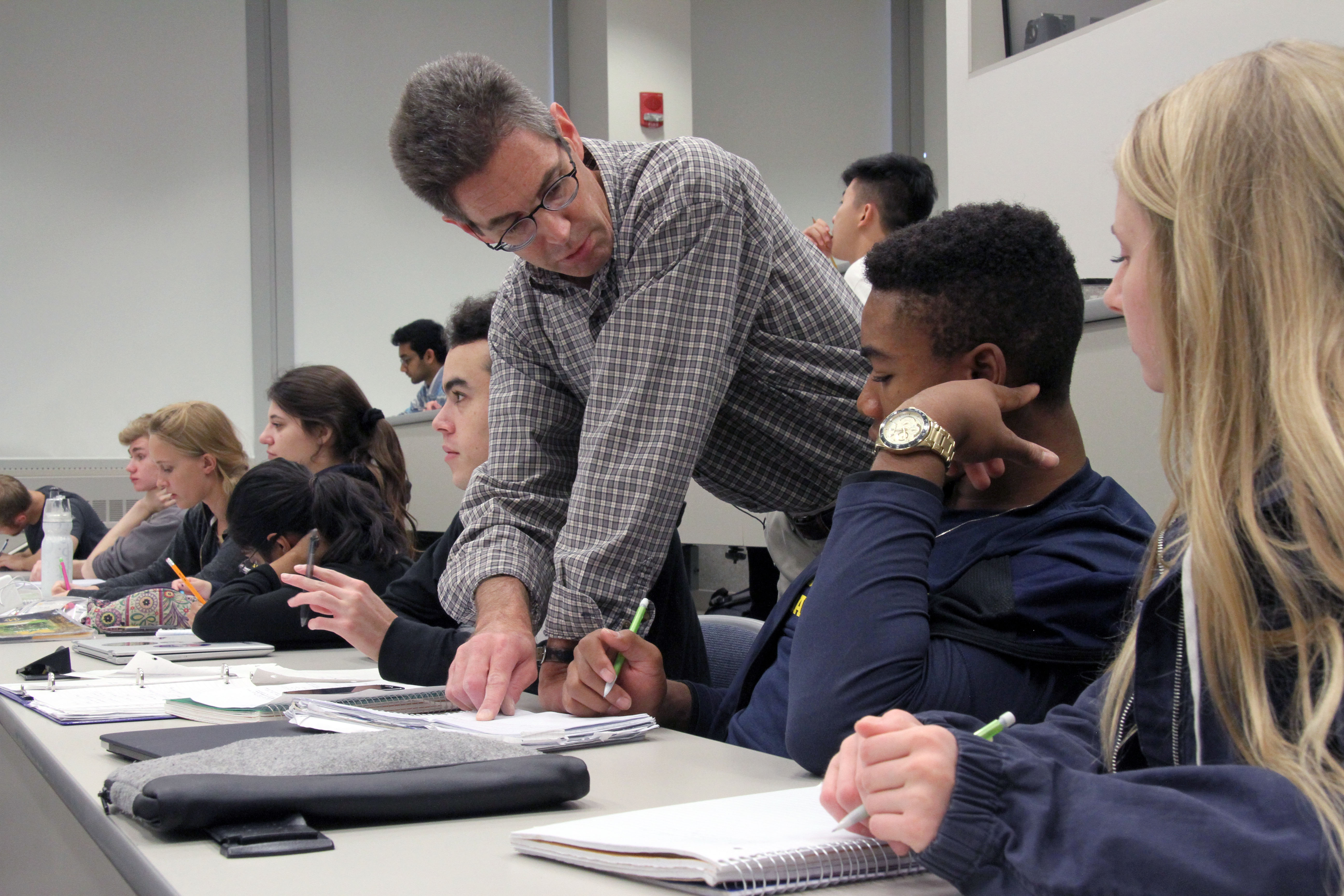 Over the past two years, instructors across the university have learned a great deal about ways to build flexibility into their courses, a core principle of equitable teaching. We know that students have benefitted from this approach to course elements such as absences and deadlines.
As we move into the Fall 2022 semester, we are hearing a range of approaches to flexibility. For some instructors, this reflects a long-standing commitment to allowing students multiple ways to navigate their course and demonstrate learning. Others, especially those teaching large courses, have reported that student expectations for flexibility around course modality, grading, and attendance have become unmanageable for them and seem to have led to student disengagement as well.
So, what do you do this fall?
Read more
2022 Equity-focused Teaching @ Michigan Series
Mon, 03/28/2022


It has been one year since CRLT has broadened its lens to center equity in our teaching and learning frameworks.
Read more
"Help: My students are overwhelmed, and so am I!"
Tue, 11/16/2021


Guest Author: Joy Pehlke, Wolverine Wellness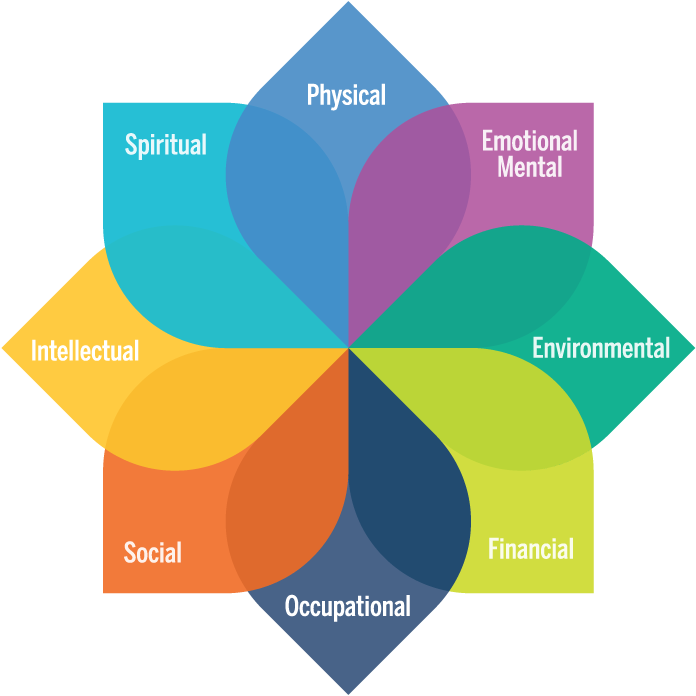 A common theme we are hearing from instructors across campus is the level of stress they and their students are experiencing this term. To offer context about the current moment and suggestions for navigating it, we have asked Joy Pehlke, Health Educator and Wellness Coach at University Health Service and Lecturer in LSA, to write this guest blog post.
My role at Wolverine Wellness allows me to witness the student experience in multiple ways: through one-on-one wellness coaching conversations, well-being presentations, and discussions in my class, ALA 240: Living Well in College and Beyond. Many students, staff, and faculty hoped that things would get easier once we could go back to some sense of "normalcy."  Instead, a common theme has emerged. We are struggling with the tension of wishing things would get easier and finding they've only become more complicated. We are seeing higher levels of stress and anxiety, and it has become clear that pre-existing issues on campus (burnout, overwhelm, perfectionism, imposter syndrome, racism, loneliness, etc.) have only been amplified by the pandemic. And these aren't just student issues. Instructors are impacted, too.
Read more
Fall 2021 Course Evaluations: Creating Useful Questions
Mon, 11/15/2021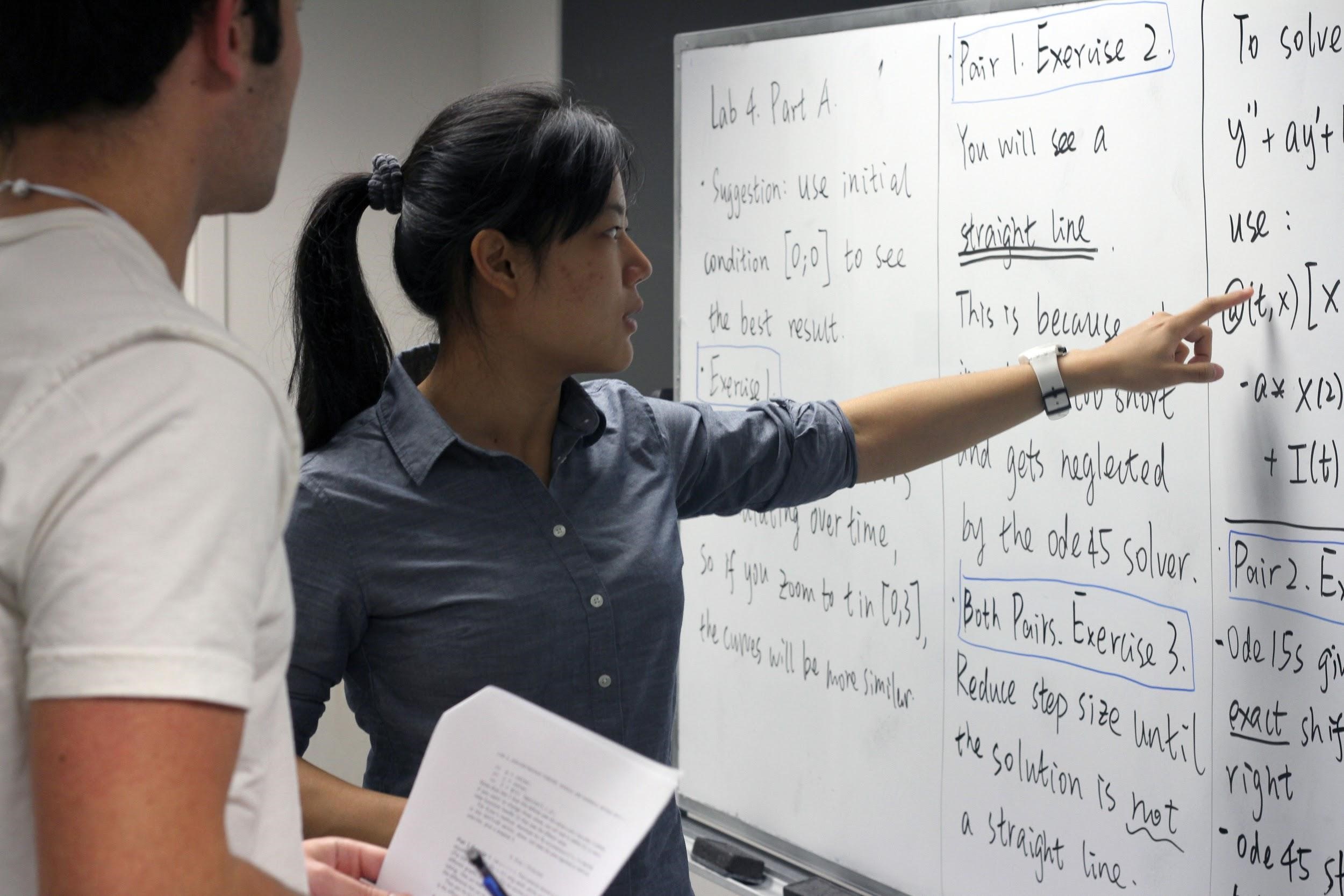 As we pass the middle of the term, instructors are asked to think about course evaluations that students complete at the end of the term (November 19-December 10). Twelve days before evaluations open, U-M instructors are invited to preview evaluation questions and create a few of their own if they wish. What principles or goals might guide you in that process?
In this blog post, we review the university-wide questions that appear on end-of-semester evaluations, and we offer guidance on how to make the most of instructor-created questions. These principles can also be used to create questions for feedback that you collect at other times of the semester. In addition, this previous CRLT blog post provides strategies for increasing student response rates, and this Registrar's site contains details about the course evaluation process.
Read more
Lecture capture: A meaningful resource for learning
Tue, 10/05/2021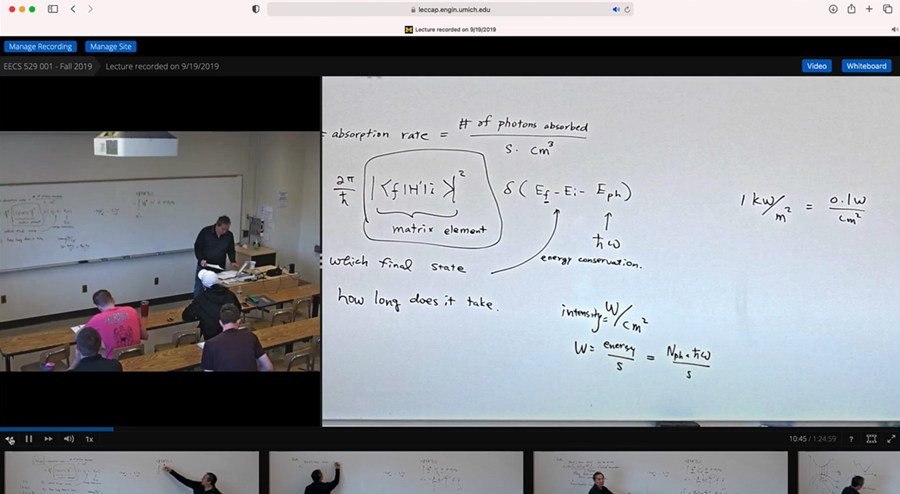 Still in the midst of a pandemic, you may be wrestling with the question of whether or not to record your lectures. On the one hand, recordings provide a simple way for students to catch up if they become sick. On the other hand, you may worry about student learning or about teaching in an almost empty classroom. You are not alone.
Concerns about the effects of lecture capture on attendance and learning have existed since its inception. While some studies find that lecture attendance does indeed decrease slightly when lecture capture is introduced, many others show no significant effects. The relationship between lecture capture, attendance and student achievement is complex and shows different patterns for different groups of students (e.g. Banerjee, 2020).
Read more
Using Groups and Teams in Teaching: New CRLT Resources
Mon, 09/13/2021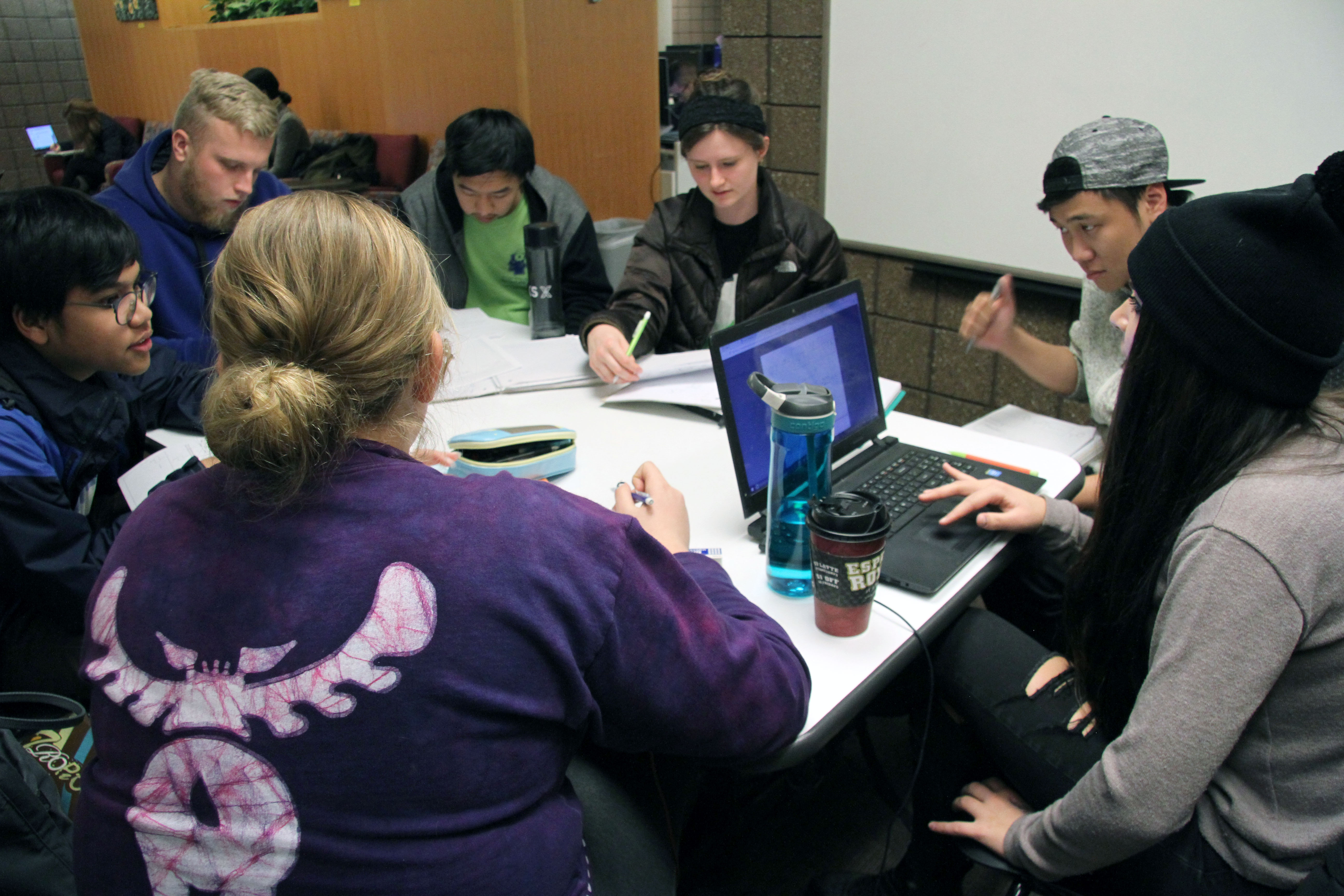 What are the benefits of collaborative learning? What are best practices for forming teams? How can I promote effective group dynamics? And, how do I hold students accountable in this learning context?
Questions such as these arise regularly in consultations with U-M instructors who are implementing group work in their courses. Drawing on these experiences and the research on best practices, CRLT has created a new webpage, Introduction to Groups and Teams. It is designed to be a valuable starting point for instructors to consider as they add or revise group assignments and activities to their courses. The site includes information and resources on the following topics:
Read more
Navigating the Return to In-Person Teaching
Mon, 08/23/2021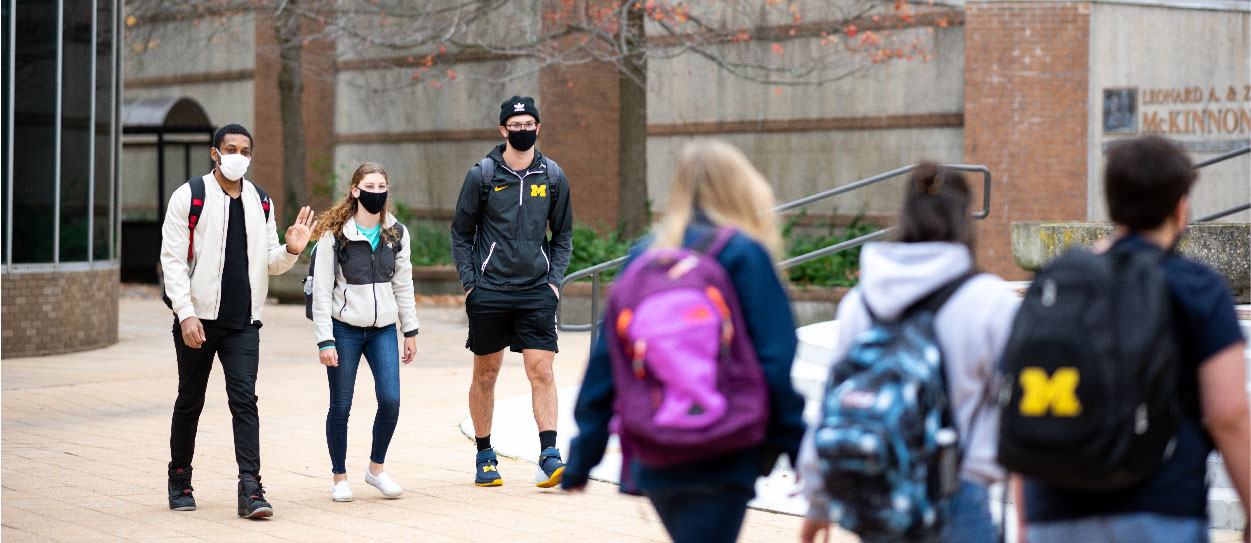 As the fall term begins, instructors and students are returning to campus in ways that will be both familiar and unique. While a very high percentage of classes will be offered in person (over 97% in LSA), we continue to grapple with the delta variant of the coronavirus, and masks will be mandatory for everyone in classrooms across U-M. For many continuing students, and for those just starting their first year (including instructors), Fall 2021 will be their first experience with in-person teaching and learning since March 2020. While first- and second-year students will have no experience with fully in-person classes, even juniors will have had only one fully uninterrupted semester.
At the same time, we have heard from instructors that remote teaching led them to new insights and improved practices, which they plan to maintain in the in-person setting. This blog is designed to bring together insights from U-M students and instructors, as well as national and U-M resources, and provide suggestions for successfully navigating the unique circumstances of this term. CRLT consultants are glad to meet with you about any aspect of your teaching. We will hold daily office hours via Zoom, and you can sign up for an individual consultation on the CRLT website.
Read more
CRLT Spring/Summer Services
Wed, 06/02/2021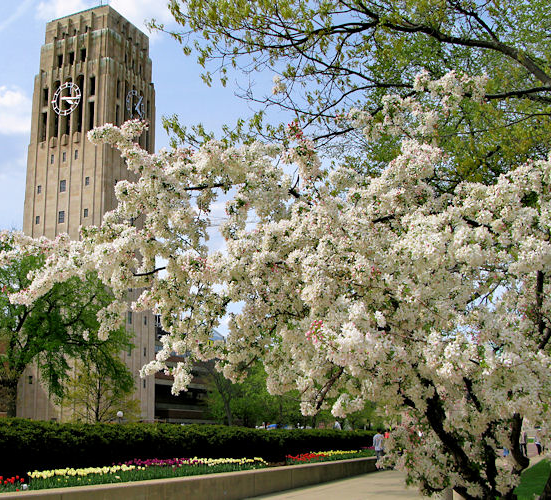 Is CRLT still available to support U-M instructors during the summer? Indeed, we are! Whether you want to discuss need to reimagine your course or modify an already flexible design, CRLT is here to support you with a range of services as you plan for Fall 2021, including the following:
Read more
New Video on Teaching for Equity: U-M Faculty Perspectives
Thu, 04/29/2021


This week, CRLT kicks off our Inclusive Teaching at Michigan 2021 May Series. Our theme for this year, "Widening the Lens: Equity Focused Teaching," emphasizes the need for instructors to more clearly focus on developing an equity-driven teaching practice. We will offer a range of workshops designed to help U-M instructors think beyond inclusion in order to explore and develop equity-focused commitments and practices in their teaching. Register now to attend some or all of the workshops in the series.


Read more
An Invitation to the 2021 Inclusive Teaching @ Michigan series: Widening the Lens: Equity Focused Teaching
Tue, 04/06/2021


Click HERE to register for the 2021 Inclusive Teaching @ Michigan series.

In light of the disruptions that have characterized the year, including a global pandemic, civil and political unrest, racial reckoning, and widespread shifts to remote teaching and learning, the need to widen our lens from inclusion to a more equity-focused view of teaching and learning has become all the more evident and urgent. At CRLT, we have found ourselves asking a range of questions to help us move toward more equitable practices, including ones aimed at reevaluating our framework for inclusive teaching. While inclusive teaching practices are important, they often don't foreground larger systems of inequity (e.g., racism, classism, sexism, ableism, heterosexism, nativism, etc.).  Without explicit attention to the impact of systemic inequity, inclusion efforts can approach all forms of student difference as equal and often ignore the specific social and political conditions that shape our students' experiences in the classroom differently. For example, instructors are frequently encouraged to include all students or all voices in the classroom, without also being asked to consider which voices have been persistently excluded or marginalized within and beyond the classroom. 
Read more