Are you currently searching for academic jobs or planning a higher ed job search in the future? Beyond exploring individual schools' websites, do you know how to find good information about the institutions you're applying to? Or how to find similar institutions in a given geographic area? Or how to research salary ranges for the kinds of positions you're seeking?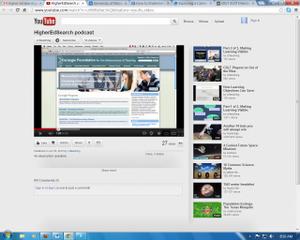 This screencast prepared by CRLT's Rachel Niemer highlights web-based resources that can answer a range of questions you might not have even known you had. The 7-minute presentation provides introductions to search tools from trusted sources like the Carnegie Foundation, the Chronicle of Higher Education, and the Department of Education to help you pursue a more fully-informed job search. 
For other resources for job seekers, click on the "PFF" (Preparing Future Faculty) tag below. Or click here for a range of resources from the recent one-day Preparing Future Faculty conference co-sponsored by Rackham and CRLT. 
Log in to post comments
84 views