Students and faculty return to campus this fall amidst significant turmoil around the world. Whether it's protests against police violence in Ferguson, Missouri, wars in the Middle East and Ukraine, or the Ebola outbreak in West Africa, distressing events far from home and close to it are likely to be on students' minds—and therefore to enter your classrooms, whether you anticipate them or not. Because these issues in so many ways relate to differences in social identity and power—and because so many of our students have personal or family connections to places experiencing crisis—these events may also influence ongoing conversations about the campus climate here in Ann Arbor.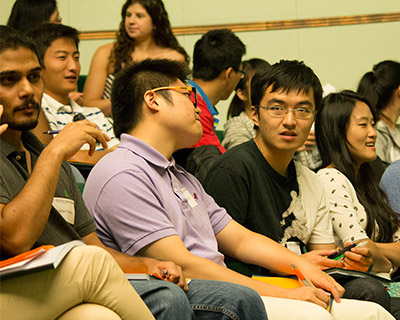 None of these are simple or easy topics to talk about. Over many years, CRLT has developed guidelines for discussing difficult topics to support teachers in facilitating such conversations in classrooms across the curriculum. If you want to raise such topics in your classes in order to explore connections between course material and contemporary events, you can find strategies for planned discussions of high-stakes topics. Other resources offer you ways to prepare for and respond to challenging conversations that emerge when you haven't planned for them.
Some strategies highlighted on these pages--useful for either planned or spontaneous discussions--include: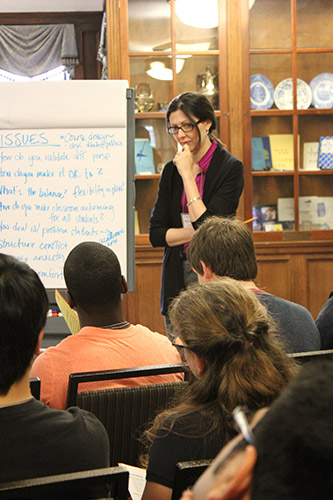 Create a framework for the discussion, using specific questions to guide student contributions.
Allow everyone a chance to contribute, but don't force students to participate in the discussion. Consider letting students write briefly about the topic to gather their thoughts individually before sharing or to provide a way to contribute ideas anonymously. 
Consider supportive ways to open and close such a discussion. You might begin by explaining the goals and relevance of the discussion to your class and explicitly welcoming a range of perspectives. To close a discussion, you can thank students for their contributions and indicate ways they can continue to explore the topics. 
Where possible, discuss links to the content of your course or discipline.
Many U-M teachers also include statements on their syllabus to begin framing such conversations during students' very first encounters with a course. English professor Alisse Portnoy, for instance, regularly and deliberately engages students in discussion about social differences, power, and conflict. She writes the following in her syllabus:
In our structured and unstructured discussions and dialogues, we also will have many opportunities to explore some challenging, high-stakes issues and increase our understandings of different perspectives. Our conversations may not always be easy; we sometimes will make mistakes in our speaking and our listening; sometimes we will need patience or courage or imagination or any number of qualities in combination to engage our texts, our classmates, and our own ideas and experiences. Always we will need respect for others. Thus, an important second aim of our course necessarily will be for us to increase our facility with the sometimes difficult conversations that arise inside issues of social justice as we deepen our understandings of multiple perspectives – whatever our backgrounds, experiences, or positions.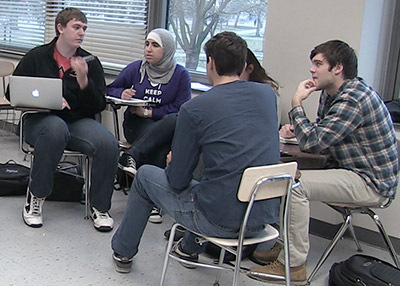 Whether you choose to address such issues head-on in a similar way, or you just want to respond productively if students raise sensitive topics, it's helpful to plan ahead. In addition to our online resources, CRLT consultants are also available to consult with individual instructors about effective ways to raise or respond to high-stakes conversations in your classrooms.
Log in to post comments
2013 views