Faculty and GSIs from across campus are invited to register for the second annual Inclusive Teaching @ Michigan series. Instructors can register for any or all of over 15 workshops, panels, and presentations focused on a range of inclusive teaching topics. Sessions are free and open to U-M instructors in any field.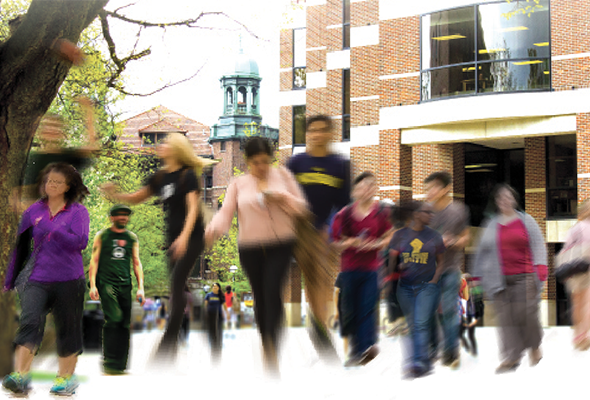 Events will kick off with a session featuring the CRLT Players theatre program, focused on building resiliently inclusive classroom climates. Throughout the series, CRLT facilitators will be joined by collaborators including The Program on Intergroup Relations (IGR), the Center for Engaged Academic Learning (CEAL), the Ginsberg Center, Women in Science and Engineering (WISE), and the Lecturers' Employment Organization's (LEO's) Anti-Racism Task Force to offer sessions that help instructors develop awareness and skills in areas including: 
Understanding the ways student and instructor social identities, both visible and not, shape learning environments and experiences at U-M
Developing deliberately inclusive and equitable approaches to syllabus design, writing assignments, grading, and discussion
Managing tense interactions or classroom challenges in ways that further all students' learning.
Some sessions are designed particularly for instructors who are relatively new to conversations about inclusive teaching. Most are designed for a broad range of instructors, including those who are seeking to develop their established inclusive teaching practices. 
See the full schedule of events here.  Anyone who participates in an Inclusive Teaching @ Michigan workshop is invited to join us at a catered closing lunch where we will reflect together upon the series and ways to continue developing the conversation about inclusive teaching among U-M colleagues. ​
Log in to post comments
25 views