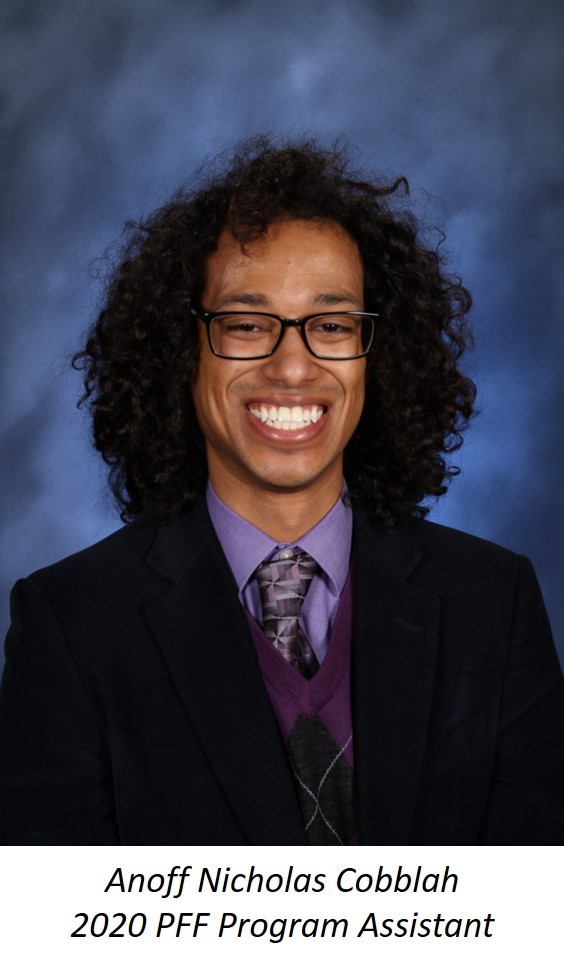 Are you interested in a faculty career after graduation, but aren't quite sure how to get started? "Preparing Future Faculty" (PFF) can help. This month-long seminar offered by CRLT supports graduate students who will be navigating the transitional period between graduate school and becoming a faculty member. Come join a community of fellow graduate students from across the university as we discuss developing inclusive teaching practices, preparing for the job market, and what to expect after you receive a faculty position. In this blog post, PFF alum and this year's PFF Program Assistant, Anoff Nicholas Cobblah, gives an overview of the Seminar and how he found it beneficial as he began preparing for the academic job market. 
Like many students, I entered graduate school inspired by my undergraduate professors, but with little understanding of the obstacles I might face in applying for and succeeding in a faculty position. As I began to envision the end of my graduate career, it was hard not to feel powerless in the face of stories about the arbitrary whims of the job market and the burdens placed on junior faculty (especially those who already occupy a disadvantaged position due to race, gender, sexual orientation, class, or nationality). PFF offers hope by providing graduate students with knowledge and concrete skills to help navigate this daunting process. Those who attend the seminar receive guidance in inclusive teaching practices and developing job materials, such as teaching philosophies, diversity statements, and syllabi. During my PFF seminar experience in 2018, for example, I drafted a syllabus for an upper-level English course on "The Evolution of the Victorian Novel." Like many graduate students, I had no experience designing my own upper-level course. PFF taught me the importance of backwards course design and setting clear course objectives. PFF also allowed me to get productive feedback on my syllabi and other job materials from fellow graduate students both within and outside of my discipline. Articulating the value of my research and pedagogical interests for those unfamiliar with the norms of my field motivated me to more carefully consider the role I hope to play as a faculty member.
PFF also provides numerous opportunities to speak with a range of academic professionals, including junior faculty, senior faculty, and community college faculty. As PFF makes clear, being a successful faculty member is a skill set which must be learned, rather than a natural disposition. During my time in the seminar, I found it a relief to be able to ask questions about others' professional development and the challenges they faced. The academic professionals who joined us were quite generous, willing to honestly answer difficult questions about their own experiences and the new challenges that they saw emerging for those applying for faculty positions today. Many even offered to continue speaking with students or to read over job materials after the seminar! While some of these professionals visit the seminar as guests, you will also have the opportunity to visit one of four nearby colleges or universities to meet with faculty and administrators and learn about institutions like theirs. I was able to visit the University of Toledo, where I met with a faculty member who spoke candidly with me about her own job interviews, the challenges she faced early in her career, and the ways in which her department worked to avoid placing undue burdens on junior faculty. I found this visit invaluable for determining what kind of resources and community I would require to thrive in a faculty career.
On their own, the job market preparation and opportunities to speak with academic professionals that PFF offers would make it an extraordinary resource. However, I found that PFF's most valuable offering is perhaps the community it provides. The University of Michigan offers many educational trainings, but PFF provides a unique opportunity to develop longer lasting relationships with fellow students across disciplines. Seminar participants work with teams of three to four students over multiple weeks. As you get to know your team and others attending the seminar, you will find that many of your peers are eager to take part in conversations about the transition to faculty roles. In addition to helping you get a sense of how you might present yourself as a faculty member, these insightful conversations—guided  by professional staff from CRLT—may just help you form relationships that will last throughout your faculty career.
To apply for the Preparing Future Faculty Seminar, click here. Applications are due February 28
Log in to post comments
264 views