Resource Title:
Graduate Student Instructional Consultants (GSICs)
Matthew Alemu
Sociology and Public Policy
mwalemu@umich.edu
Matthew Alemu is a PhD candidate in the joint doctoral program in the Department of Sociology and the Gerald R Ford School of Public Policy. His dissertation examines the influence that growing up with an absent father has on the way that young black men make sense of the world. His general research interests include Black Men, Race Relations and Cultural Sociology. Matthew has served in multiple teaching capacities during graduate school. He has served as a Graduate Student Instructor (GSI) in Sociology for 5 semesters. During the 2018-2019 academic year he served as the Sociology Department's Graduate Student Mentor (GSM) where he advised and providing teaching consultation to nearly 20 first-time GSIs. Lastly he has served as a Lead Instructor in Sociology during the Spring 2016(Race & Ethnicity) and Summer 2018 (Research Methods) academic semesters. Matthew previously earned a B.S. in accounting at Xavier University of Louisiana and an MPP from the Ford School. In his spare time, he enjoys spending time with his wonderful ladies of his life which include his wife, infant daughter and an overly energetic dog. He also enjoys cooking, listening to music, going to the gym and creating very random side projects.
Justin Barney
Classical Studies
jabarney@umich.edu
Justin Barney is a PhD candidate in the department of Classical Studies and is a part of the joint program in Ancient Philosophy at the University of Michigan. His dissertation examines the unconventional role of religious practice in Plato and Aristotle's philosophical thought. Justin has ten semesters of undergraduate teaching experience and tutors grade-school students in Greek, Latin, and English composition. At the University of Michigan, Justin has taught three courses as a Graduate Student Instructor and two as an Instructor of Record. He is interested in teaching methods that increase student autonomy in the learning process and he is particularly fond of teaching writing. Justin has served as a Graduate Student Mentor to the GSIs in the Department of Classical Studies and as a GSI Speaker for New Student Orientation. He also enjoys reading, biking, and public drinking fountains.
Catherine Barnier
Computational Medicine and Bioinformatics
barnierc@umich.edu
Catherine Barnier is a Ph.D. candidate in the Department of Computational Medicine and Bioinformatics. Her research interests involve using molecular dynamics and other bioinformatic techniques to build tools to investigate the protein-level differences of bacterial biofilm subpopulations. Before coming to Michigan, Catherine received a BA in Chemistry with a Biochemistry concentration from Western Connecticut State University. Having come from a small school, with little computer science background, Catherine is passionate about helping students navigate large university settings for the first time and making computationally-based science accessible. She served as a mentor for new graduate students in the bioinformatics peer mentorship program during the 2019/2020 and 2020/2021 academic years and founded a student committee to support the mental health and progress of bioinformatics students during their candidacy exams. At Michigan, Catherine has worked as a GSI for both an introductory bioinformatics course and an advanced signal processing and machine learning course. In her free time, Catherine enjoys practicing yoga, gaming, and doting on her 10-year-old cat.
Christina Costa
Psychology
naegeli@umich.edu
Christina is a PhD Candidate in Psychology. Her research interests include teacher resilience and well-being. Her dissertation research uses qualitative methods to understand how teachers thrive in the workplace. Before coming to the University of Michigan, she was a middle school teacher in Detroit, Michigan. Christina has served as a graduate student instructor for Introduction to Psychology and Developmental Research Methods. She also teaches an Introduction to Psychology course over the summer for middle school and high school students. In her free time, she likes reading and drinking coffee at Literati and playing with her bulldog.
Jathan Day 
English and Education
jedayak@umich.edu
Jathan Day is a PhD candidate in the Joint Program in English and Education. Jathan also serves as the incoming Graduate Administrative and Editorial Associate for the Digital Rhetoric Collaborative in the Sweetland Center for Writing. He received a BA in English Literature and Languages (Japanese) and an MA in English from the University of Alaska Anchorage. Jathan has experience teaching preparatory writing, first-year composition, technical writing, science writing, and persuasive writing. His current research interests include course management systems, digital literacies, online pedagogy, social annotation, disability studies, and reading practices. Jathan's dissertation examines how writing instructors' pedagogies and design decisions in Canvas affect the way in which students engage with it through their writing and learning.
Harley Dutcher
Psychology and Women's & Gender Studies
dutcherh@umich.edu
Harley Dutcher is a PhD candidate in the joint doctoral program in Psychology and Women's & Gender Studies. She received her BS in Biomolecular Sciences from the University of Michigan in 2014 after transferring from Alpena Community College. Her research interests include women's health, psychological research methods, and issues of social justice. In her dissertation project, she is developing a set of methodological practices to help survey researchers study how health-related experiences are linked to the social and historical contexts that impact women's lives, such as gender and racial discrimination. Harley has served as a Graduate Student Instructor in the departments of Psychology and Women's & Gender Studies since 2016 and is excited to serve her graduate student peers by joining CRLT as an Instructional Consultant. In her free time, she enjoys trying to learn how to do new things, including most recently, baking, guitar, and playing D&D.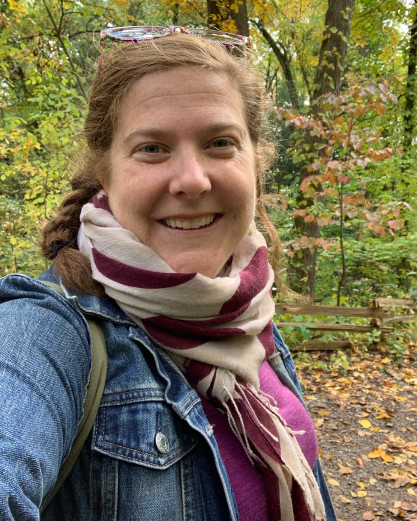 Emily Gauld
Germanic languages and literature
ejgauld@umich.edu
Emily Gauld is a PhD candidate in the department of Germanic languages and literature. Her research interests are focused on women's identity and authorship in 19th century music and literature. Before starting at the University of Michigan, Emily earned her BA Music and German as well as her MA in German Literature from the University of Georgia. Emily's teaching experience spans her time in both her MA and PhD programs, where she has experience teaching German language courses. At UM, Emily has been the instructor of record for German language courses, including her self-designed course on German opera. Additionally, she has taught for German 386 (Fairy Tales). She has previously served as her department's GSM and is the recipient of the German department outstanding GSI award. When she is not teaching or writing, Emily enjoys playing French horn in a community band and chasing her demon cat around the house, while he tries to destroy everything she holds dear.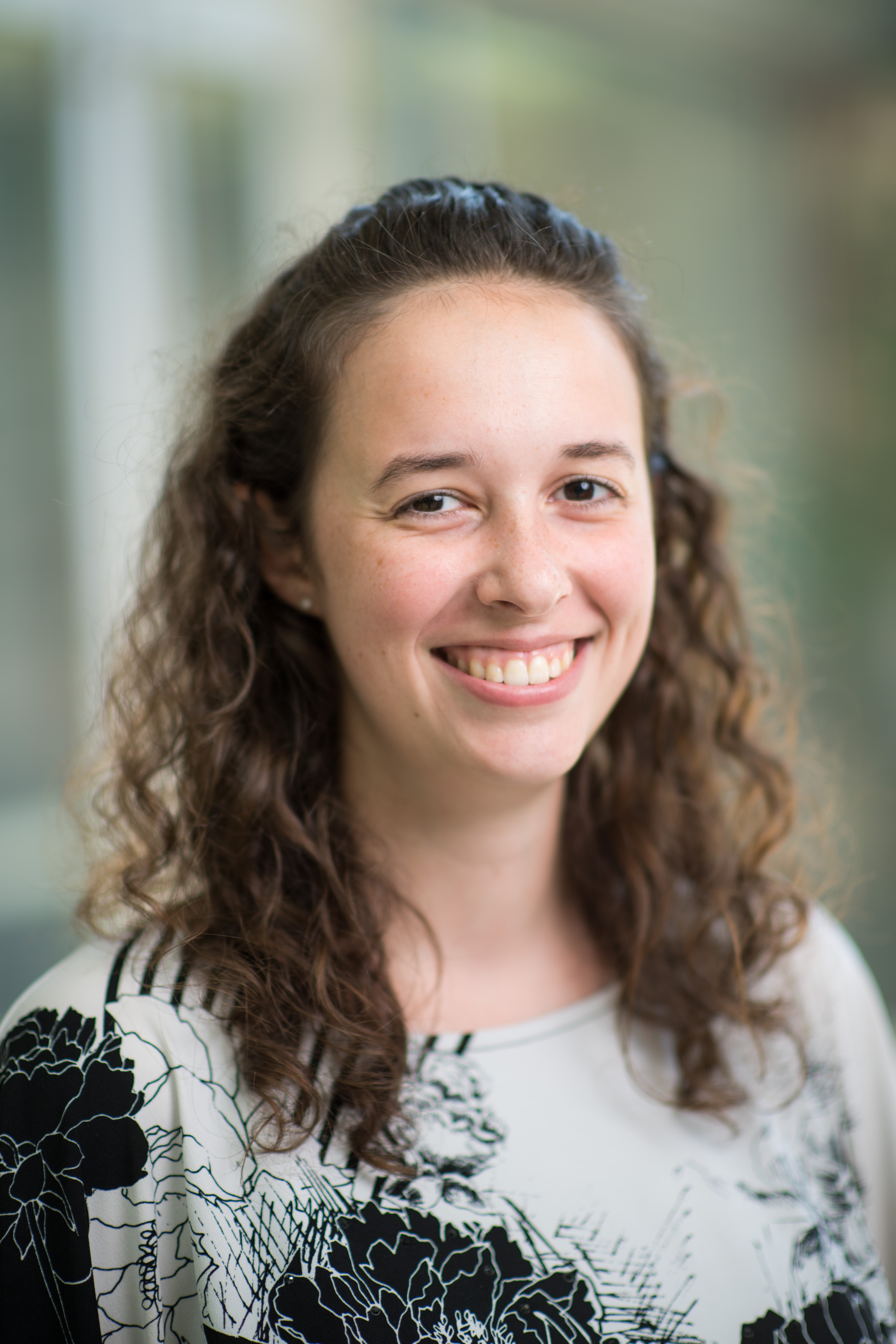 Amanda Gibson
Neuroscience Graduate Program
gibsonag@umich.edu
Amanda Gibson is a PhD candidate in the Neuroscience Graduate Program (NGP). Her dissertation examines the effects and interactions of early-life and adult stress on reproduction. Amanda received her BA in Psychology and Spanish from Hope College, where she was a teaching assistant for neuroscience, physiology, and organic chemistry. At the University of Michigan, Amanda has served as a graduate student instructor for Human Physiology, leading a weekly discussion section through in-person, hybrid, and remote modalities. She has also taken courses through the Center for the Study of Higher and Postsecondary Education and developed a passion for promoting student development. She helped to design and co-lead a twice-weekly remote professional development workshop for extramural undergraduate researchers who were unable to complete summer research in-person due to the coronavirus pandemic, emphasizing incorporation of personal and social identities with professional identity. Amanda also served as an instructional aide to the NGP in Fall 2020 to help the program develop evidence-based, remote pedagogical practices. In her free time, she enjoys listening to an ever-growing array of podcasts, exploring the Farmer's Market, and walking along the Huron River.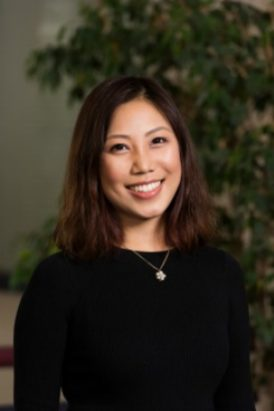 Wendy Rundi Guo
Psychology
guorundi@umich.edu
Wendy Rundi Guo is a PhD candidate in the Psychology Department, Cognition and Cognitive Neuroscience (CCN) area. She received her BS in Psychology and BA in Linguistics from the University of Pittsburgh. Her current research interests include bilingualism, language processing, and second language acquisition. Wendy is passionate about teaching and pedagogy. At Michigan, she has 8 semesters of teaching experience, including being the head GSI for Introduction to Cognitive Psychology, and being the main instructor of her own upper-level seminar course Second Language Acquisition. As an International student and the co-chair of the Psychology International Student Association (PISA), Wendy is dedicated to supporting GSIs whose native language is not English, helping them overcome language barriers and boosting their confidence in speaking and teaching in English. She has been a Conversation Circle facilitator for the English Language Institute (ELI) and has served as a panelist for ELI 994. In her free time, Wendy enjoys dancing, yoga, and outdoor activities.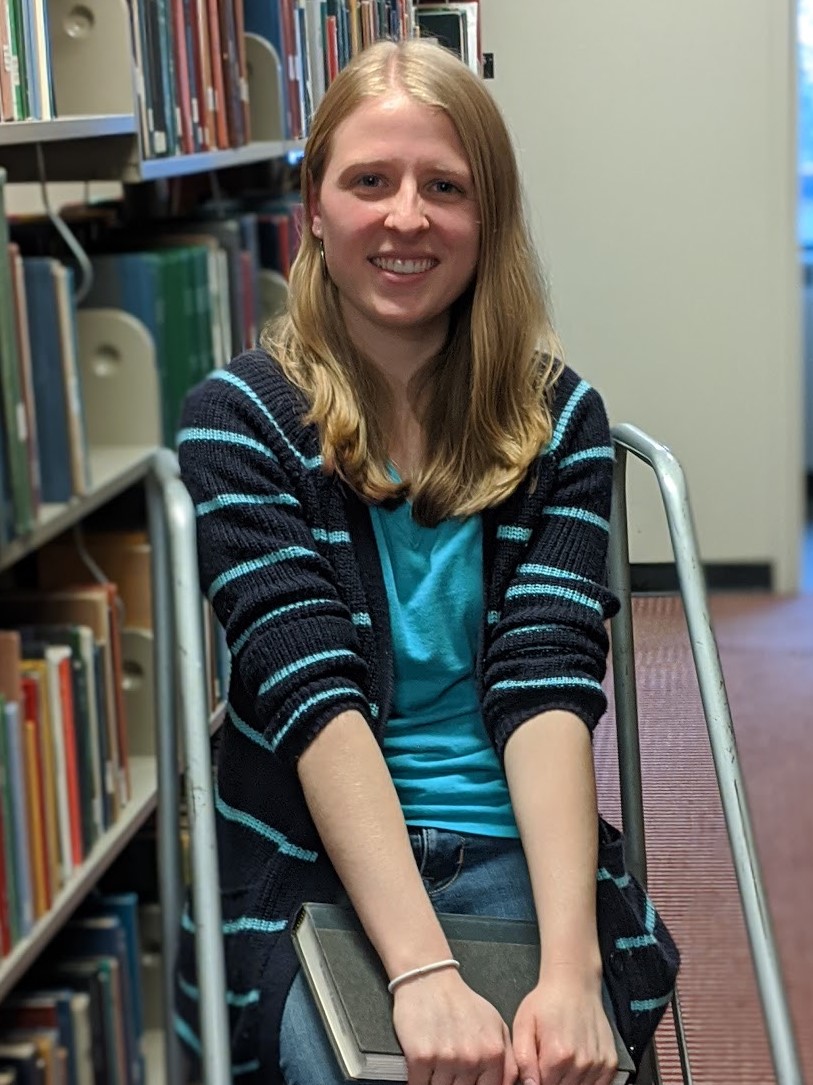 Rebecca (Becky) Hixon
English Language & Literature
rjhixon@umich.edu
Rebecca (Becky) Hixon is a PhD candidate in English Language & Literature and a Certificate student in Women's and Gender Studies and World Performance Studies. She received a MA in English from U-M and a BA in English from Knox College. Becky has taught four semesters of first-year writing and served as a discussion section leader for two lecture courses in English: Shakespeare's Principal Plays and Renaissance Sex. Her research examines contemporary adaptations of what she calls Shakespeare's moden problem plays in order to explore more deeply how their problematic content is repurposed for a contemporary audience; doing so enables a more nuanced understanding of how medium, form, and genre reshape encounters with "Shakespeare" in and for our own cultural moment. When Becky isn't discussing pedagogy or Shakespeare, you'll find her watching Netflix, reading fanfiction, or petting her cat (which is a full-time job).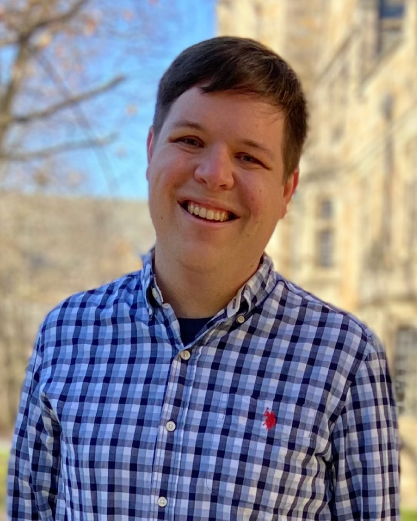 Benjamin Hollenbach
Anthropology
bhollenb@umich.edu
Benjamin Hollenbach is a Ph.D. Candidate in the Department of Anthropology. He earned his B.A. in Anthropology and Classics at Franklin & Marshall College in Lancaster, Pennsylvania. Benjamin's research focuses on religion, with a particular emphasis on contemporary Christianity in the United States and LGBTQ+ representation within Christian groups. By focusing on how people of faith determine which behaviors promote greater equity, Benjamin's dissertation examines the ways in which progressive Christian congregations shape and influence queer politics in the United States. Conversely, he also examines the ways queer Christians actively construct queer religiosities, and shape the religious institutions to which they belong. Benjamin has six semesters of experience as a GSI in the Anthropology department, and has served as course designer/instructor of record for two classes, a seminar in Anthropology and a first-year writing class in English. In his spare time, Benjamin (or Ben) enjoys going to art museums and watching Joan Crawford movies.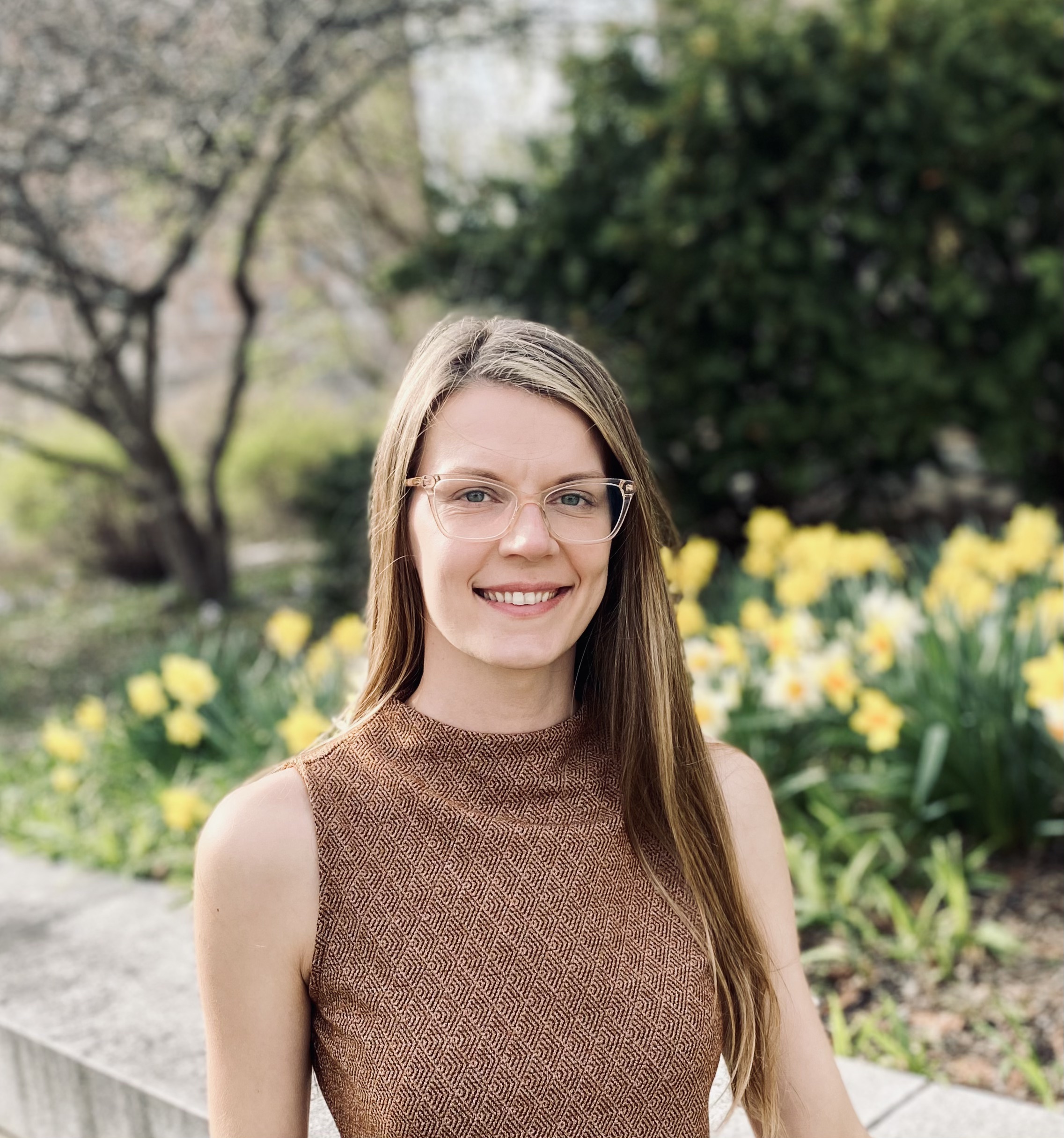 Aleks Marciniak
Slavic Languages and Literatures
aleksma@umich.edu
Aleks Marciniak is a doctoral candidate in Slavic Languages and Literatures. Her dissertation research primarily focuses on Russian battle rap performances. Aleks has taught a range of courses at the University of Michigan. As instructor of record, she taught Russian 101/102: First Year Russian and English 125: Writing and Academic Inquiry, receiving specialized training for the latter as a Sweetland Junior Fellow. She has also taught Slavic 312: Central European Cinema, Russian 333: Sport in Russia, and Polish 314: Polish Cinema as a Graduate Student Instructor (GSI). She has also served as the Slavic Department's Graduate Student Mentor (GSM) for two academic years, and has spent much of her graduate career pursuing various opportunities to enhance her pedagogy, including the UM Graduate Teacher Certificate and the Startalk Institute: Proficiency-Based Pedagogy for Russian at Middlebury College. Most recently, Aleks was awarded a 2021 Rackham Outstanding Graduate Student Instructor Award. She has been a Graduate Student Instructional Consultant for CRLT since 2020.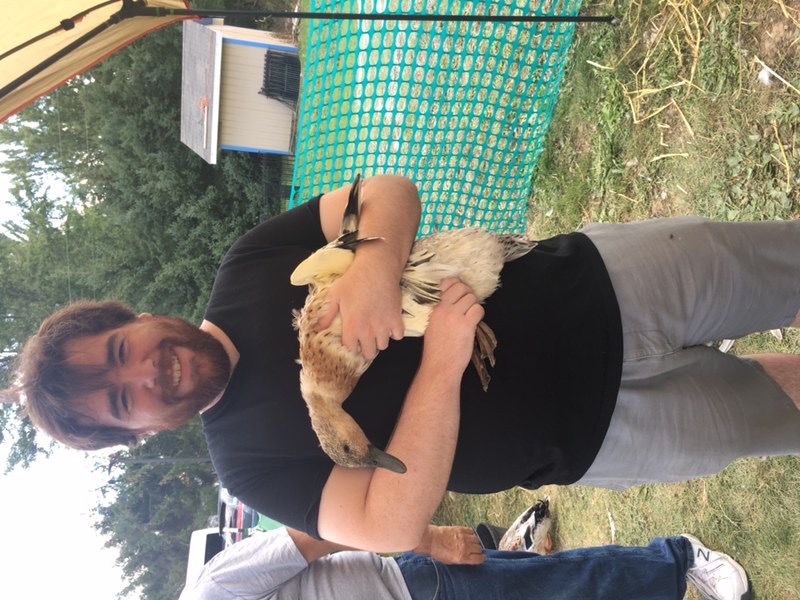 Michael Martin
Slavic Languages and Literatures
martinmd@umich.edu
Michael Martin is a PhD student in the Department of Slavic Languages and Literatures. Prior to coming to Michigan, Michael received his B.A. in Economics and Russian Studies from Grand Valley State University in Allendale, Michigan. His dissertation work is focused on Siberia, examining the role of local literary communities in the construction and deconstruction of Siberian regional identity. He is also interested in language pedagogy, especially issues of authenticity in the language classroom and the gamification of language learning. Michael primarily teaches Russian, but has also worked as a graduate student instructor in courses on Russian literature and empire and a survey course on the history of Eastern Europe, and will be teaching an introductory writing course in the Fall of 2021 through the Sweetland Writing Center's Fellows Seminar. When not working or mumbling to himself in Russian, Michael enjoys baking pies, feeding ducks, and playing with his two cats Momo and Luna.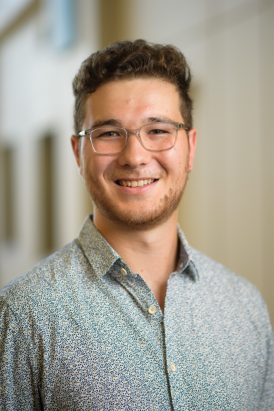 Wilson Merrell
Social Psychology
wmerrell@umich.edu
Wilson Merrell is a PhD candidate in Social Psychology. His research explores how people perceive status and group membership in different social contexts. He has served as a GSI for Introduction to Social Psychology, Research Methods in Psychology, and Introduction to Psychology. Wilson is also a member of the Sweetland Fellows Seminar, and is excited to incorporate lessons from this fellowship in his own Fall 2021 writing course on pop Psychology myths and their societal implications. Before coming to the University of Michigan he earned his BA in Economics and Psychology from Macalester College in Saint. Paul, MN and worked in economic consulting as a research analyst at the Brattle Group in Washington, DC. In his free time, Wilson enjoys playing and watching soccer and tennis.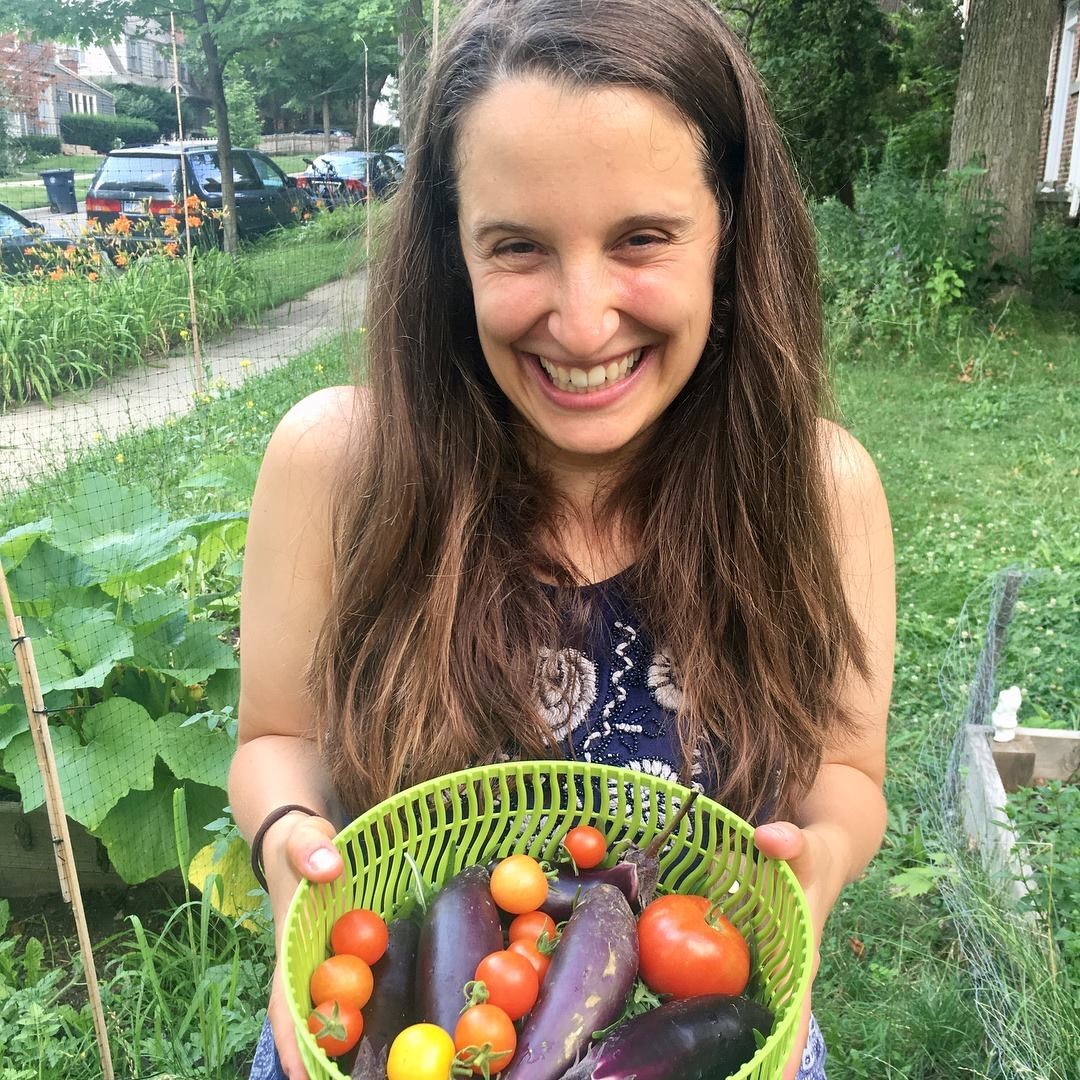 Tamara Milton
Ecology and Evolutionary Biology
tfmilton@umich.edu
Tamara Milton is a PhD candidate in Ecology and Evolutionary Biology investigating patterns of species commonness and rarity in the Amazon Basin. She has served as a GSI for seven semesters, teaching Intro Ecology and Evolution, Nutrition, Global Change Biology, Neotropical Plants, and General Ecology, and has acted as a Graduate Student Mentor for incoming GSIs. Tamara likes growing vegetables, eating weeds, doing crossword puzzles, and watching the leaves change color.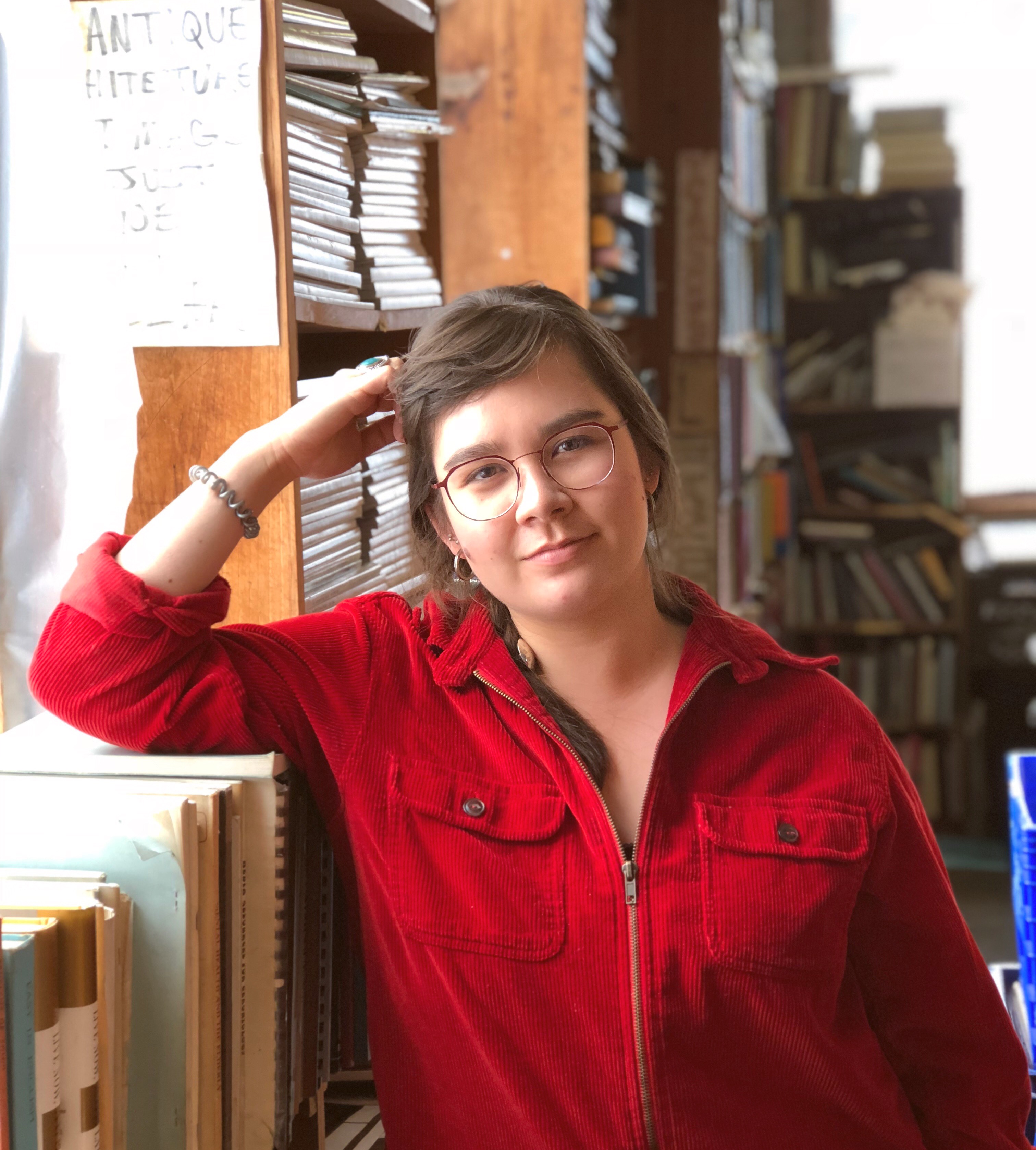 Malia Piper
Classical Studies
pmalia@umich.edu
Malia Piper is a Ph.D. candidate in Classical Studies at the University of Michigan. She received a B.A. in Classics from the University of Washington in 2014. Her main research interests are on gender and sexuality, the depiction of marginalized figures, and issues of fair compensation and labor in Roman poetry. Her dissertation is on the stock character type of the meretrix (female sex laborer or prostitute) in Roman comedy and her efforts to adequately be rewarded for her work. She has served as both a GSI and Instructor of Record in Classical Studies for 10 semesters and has been a graduate student mentor (GSM) for Elementary Latin. In her free time, Malia enjoys thrifting, crafting, and going beachcombing with her two small dogs.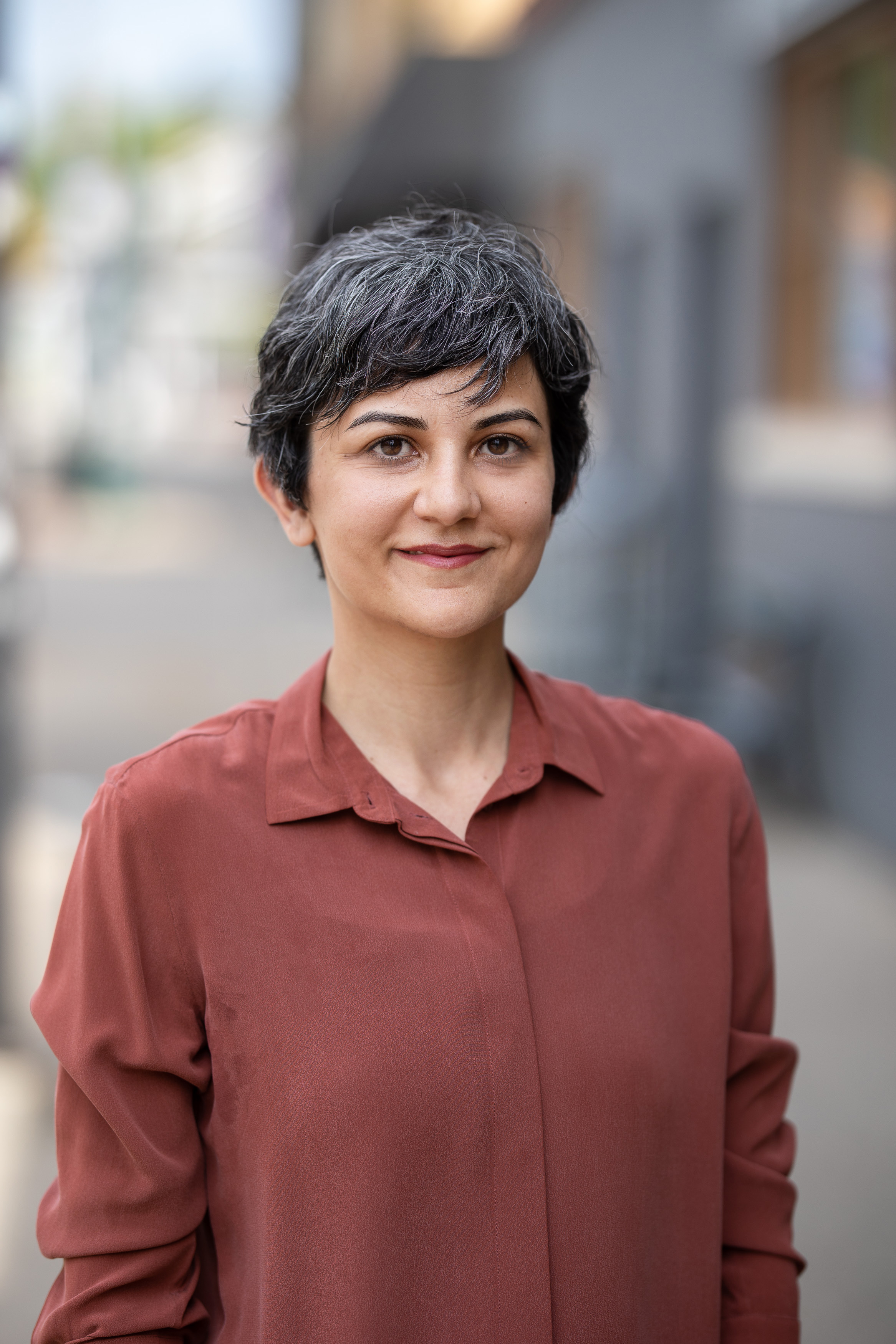 Pinar Ustel
Social Work
pinarus@umich.edu
Pinar Ustel is a PhD candidate in Social Work and Sociology. Her research interests center around the construction of lay expertise in the field of mental health. Before coming to Michigan, she has received an MA in Cultural Studies from Sabanci University, Istanbul, where she has also worked as a Teaching Assistant for two years. At Michigan, she has served as a Graduate Student Instructor for four semesters, teaching undergraduate-level sociology courses including Introduction to Sociology, Social Movements, and Criminology. In her free time, she likes watching movies, reading movie magazines, and updating her ever-growing watchlist.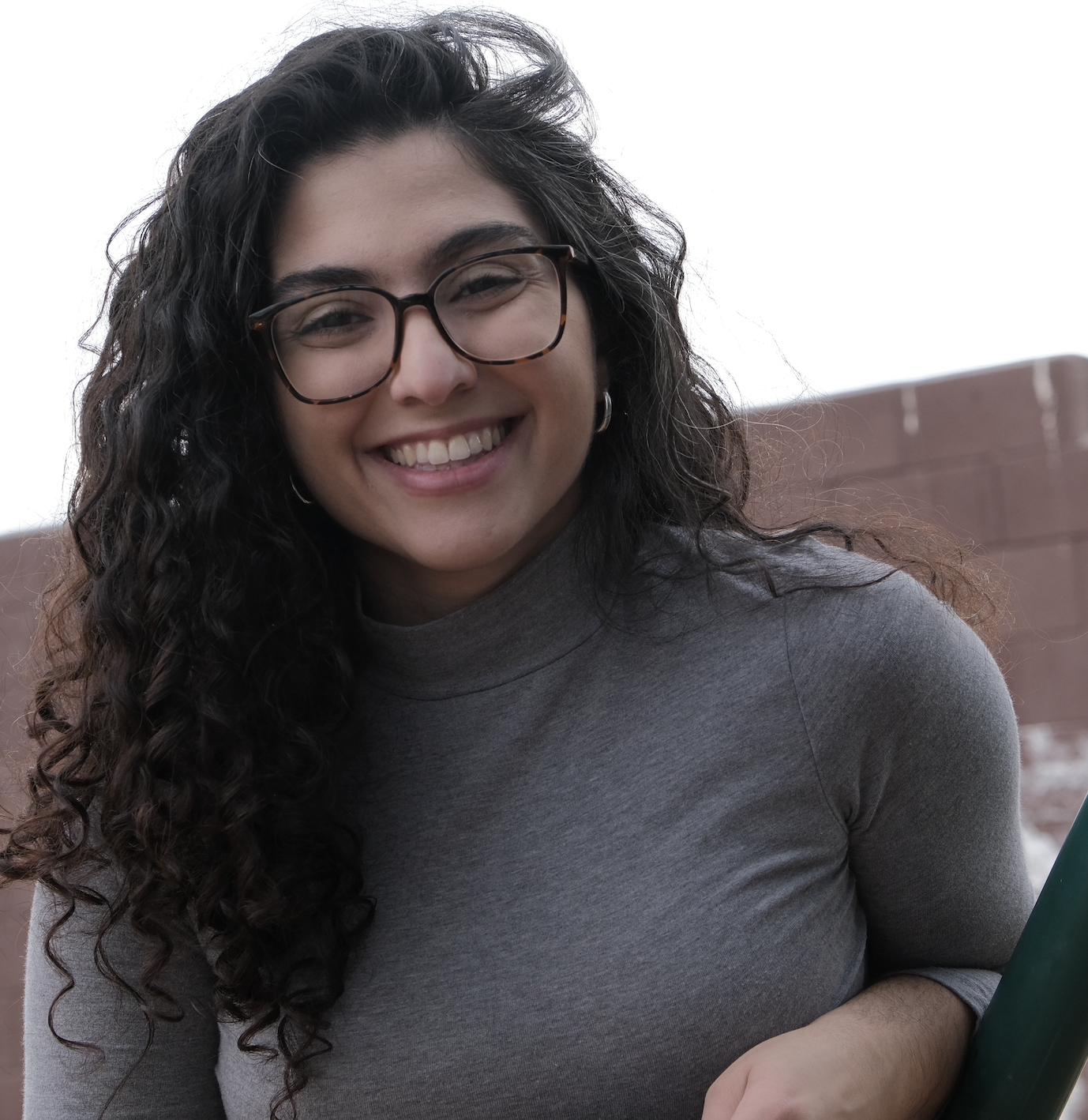 Nadia Vossoughi
Psychology
nadiavos@umich.edu
Nadia Vossoughi is a PhD candidate in Psychology. Her research focuses on barriers to and facilitators of coalition formation and participation in system challenging collective action. She also examines how academic environments characterized by inequity and exclusion shape social and academic outcomes. She received her BA in Psychology at the University of Kansas. Nadia has served as a graduate student instructor for Introduction to Social Psychology three times and Research Methods in Psychology twice. She has experience with both online and in-person instruction and incorporating critical pedagogy and inclusive practices into social science and methods courses. Nadia particularly enjoys walks, interior design YouTube videos, and eating without cooking.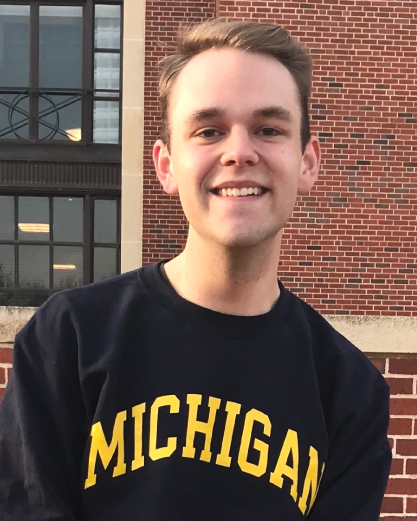 Field Watts
Chemistry
fieldmw@umich.edu
Field Watts is a PhD student in the Chemistry Department with a focus on discipline-based education research. His interests are centered around developing a better understanding of how students learn organic chemistry, with a focus on leveraging writing to promote learning. His current research involves textual analysis of students' writing to investigate how students reason through organic reaction mechanisms. Field is an NSF Graduate Research Fellow and has served as a Graduate Student Instructor for the organic chemistry sequence at the University of Michigan. He also worked as a writing consultant and taught laboratory sections for both general and organic chemistry as an undergraduate. He earned dual BS degrees in Chemistry and Mathematics at Oklahoma State University, where he was also involved with research in organic chemistry and inclusive writing center pedagogies. In his free time, he enjoys reading, long-distance running, and petting his cat Budders.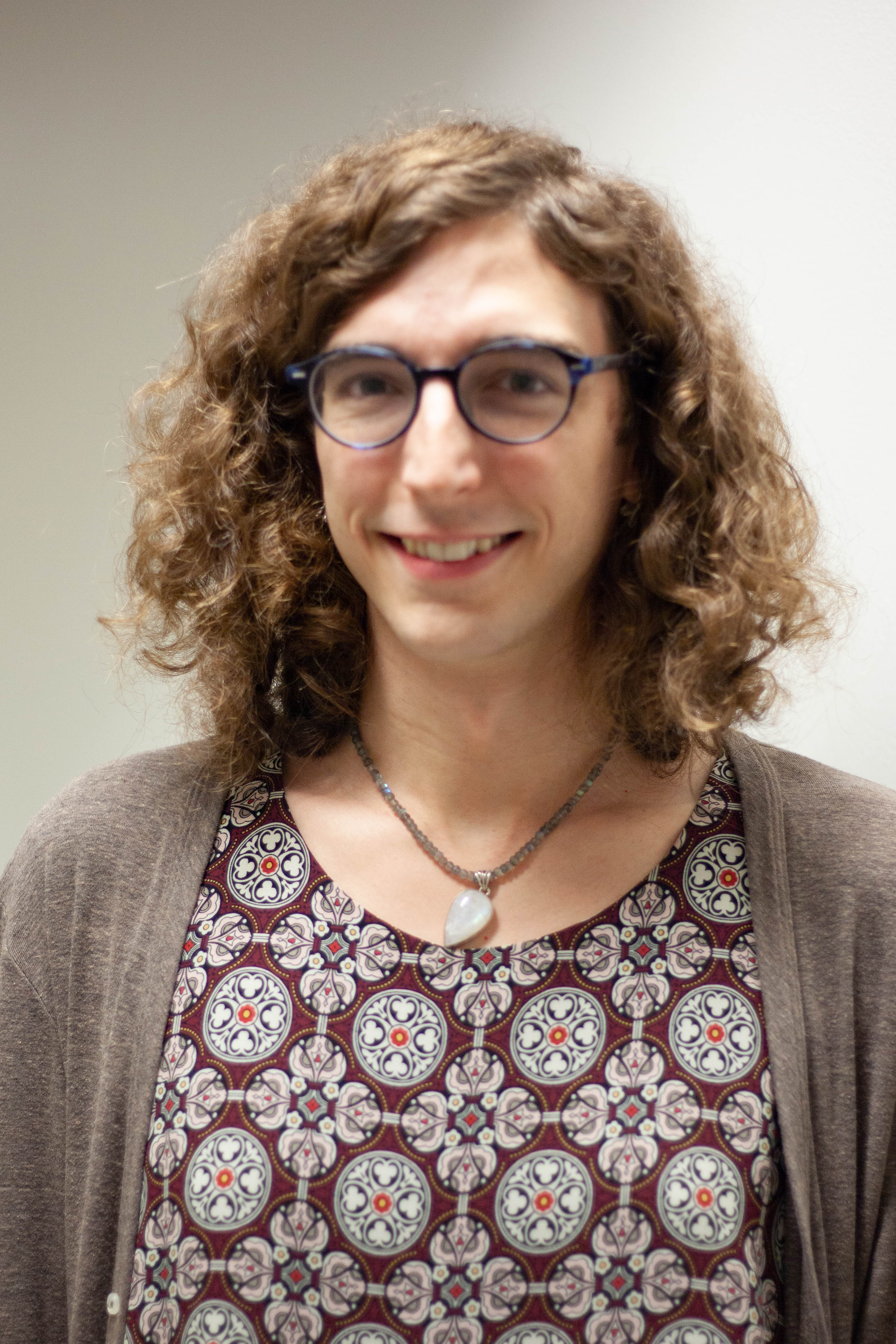 Esther Witte
English Language and Literature
egwitte@umich.edu
Esther Witte is a PhD Candidate in English Language and Literature. They are working on an experimental dissertation about how to use reflective writing (e.g., journaling) to transform composition pedagogy by centering the values of racial, disability, and gender justice. Esther has taught three semesters of first-year writing, and they have also served as a GSI for four lecture courses in English: Disability and Neurodiversity, Cultural Rhetorics, Hitchcock's Cinema, and The Road Trip in American Literature. In addition to teaching, they have served as Graduate Student Mentor to the GSIs of the English Department Writing Program (2015-16). Esther's favorite things include: notebooks and gel pens, de-gendering language, accessible public transportation, talking to teachers about teaching, and old cats with weird personalities.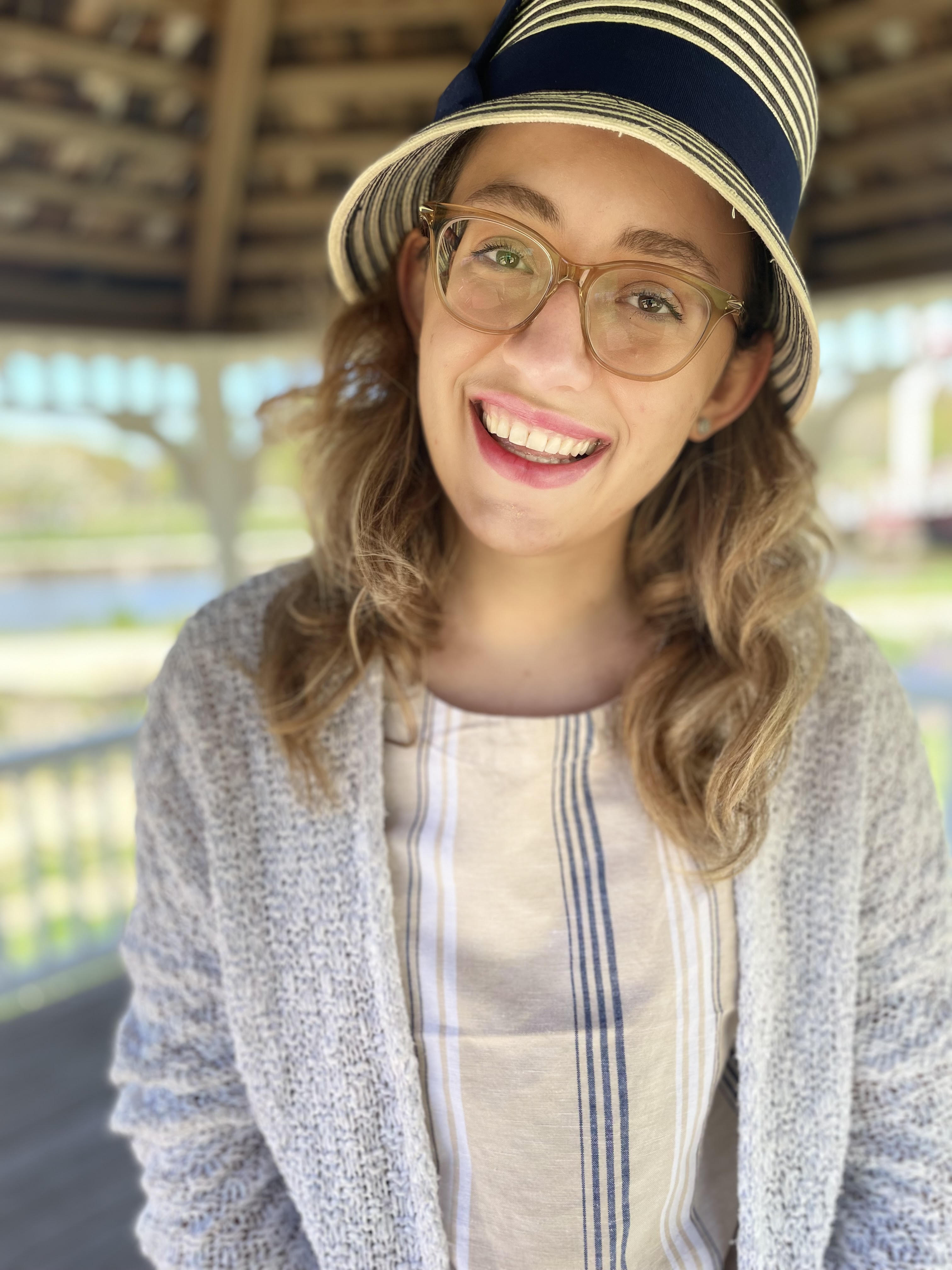 Ina Zaimi
Chemistry
zaimina@umich.edu
Ina Zaimi is a PhD Candidate in the Chemistry Department. She graduated from the University of Michigan with her BS degrees in Biomolecular Science and English as well as her secondary education certifications in Chemistry and English. Humanizing chemistry incited her transition from teaching English to teaching chemistry centered around identity. Ina believes chemistry courses should affirm students' languages, cultures, and identities as much as literature courses do. Ina supports the implementation of Writing-to-Learn assignments into chemistry courses. Ina's research explores Writing-Learn-Assignments. Her research exposes that the rhetorical situation of the assignment shapes the impact of the assignment and, moreover, that the linguistic identity of the student shapes the impact of the assignment. Ina is a NSF Graduate Research Fellow. She serves as Graduate Student Instructor Coach in the Chemistry Department, and she has served as a Graduate Student Instructor for general chemistry and organic chemistry in the Chemistry Department. When not researching or teaching, Ina enjoys reading and gardening.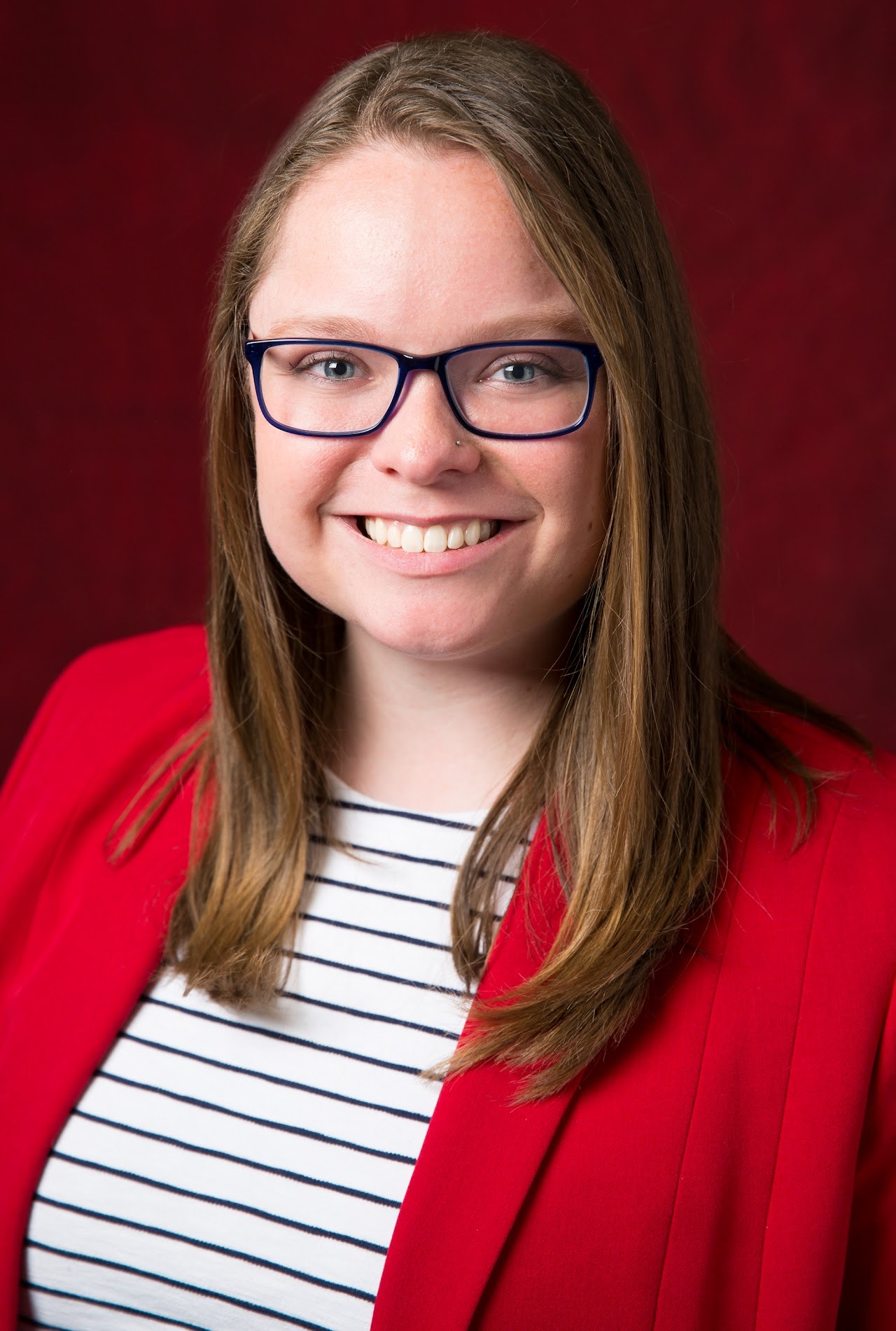 Hilary Zedlitz
Political Science
zedlitz@umich.edu
Hilary Zedlitz is a Ph.D. Candidate in political science focusing on American politics. Her research interests include political psychology, religion and politics, and measurement. She received her B.A. in political science & Middle East Studies at the University of Arkansas. Before coming to the University of Michigan, Hilary served as an academic advisor for first-year students at her alma mater, and as an Assistant Port Chaplain in the ports of Everett, Tacoma, and Seattle, WA. She has served as a graduate instructor for four semesters including Intro to Comparative Politics, Intro to American Politics, Comparative Elections & Election Reform, and Mass Media & Politics. She is currently completing the Rackham Graduate Teaching certificate. In her free time, Hilary enjoys playing board games, learning the guitar, and baking.