Resource Title:
Graduate Student Instructional Consultants (GSICs)
Justin Barney
Classical Studies
jabarney@umich.edu
Justin Barney is a Ph.D. candidate in the department of Classical Studies and is a part of the joint program in Ancient Philosophy at the University of Michigan. His dissertation examines the unconventional role of religious practice in Plato and Aristotle's philosophical thought. Justin has ten semesters of undergraduate teaching experience and tutors grade-school students in Greek, Latin, and English composition. At the University of Michigan, Justin has taught three courses as a Graduate Student Instructor and two as an Instructor of Record. He is interested in teaching methods that increase student autonomy in the learning process and he is particularly fond of teaching writing. Justin has served as a Graduate Student Mentor to the GSIs in the Department of Classical Studies and as a GSI Speaker for New Student Orientation. He also enjoys reading, biking, and public drinking fountains.
---
Catherine Barnier
Computational Medicine and Bioinformatics
barnierc@umich.edu
Catherine Barnier is a Ph.D. candidate in the Department of Computational Medicine and Bioinformatics. Her research interests lie broadly in leveraging experimental data to improve multimeric protein structure predictions. Having come from a small, primarily-undergraduate institution, with a little computer science background, Catherine is passionate about helping GSIs navigate teaching in a large university setting and making computational science accessible. At Michigan, Catherine has worked as a GSI for both an introductory bioinformatics course as well as a more advanced signal processing and machine learning course. In her free time, Catherine enjoys practicing yoga, gaming, and spending time with her 11-year-old cat.
---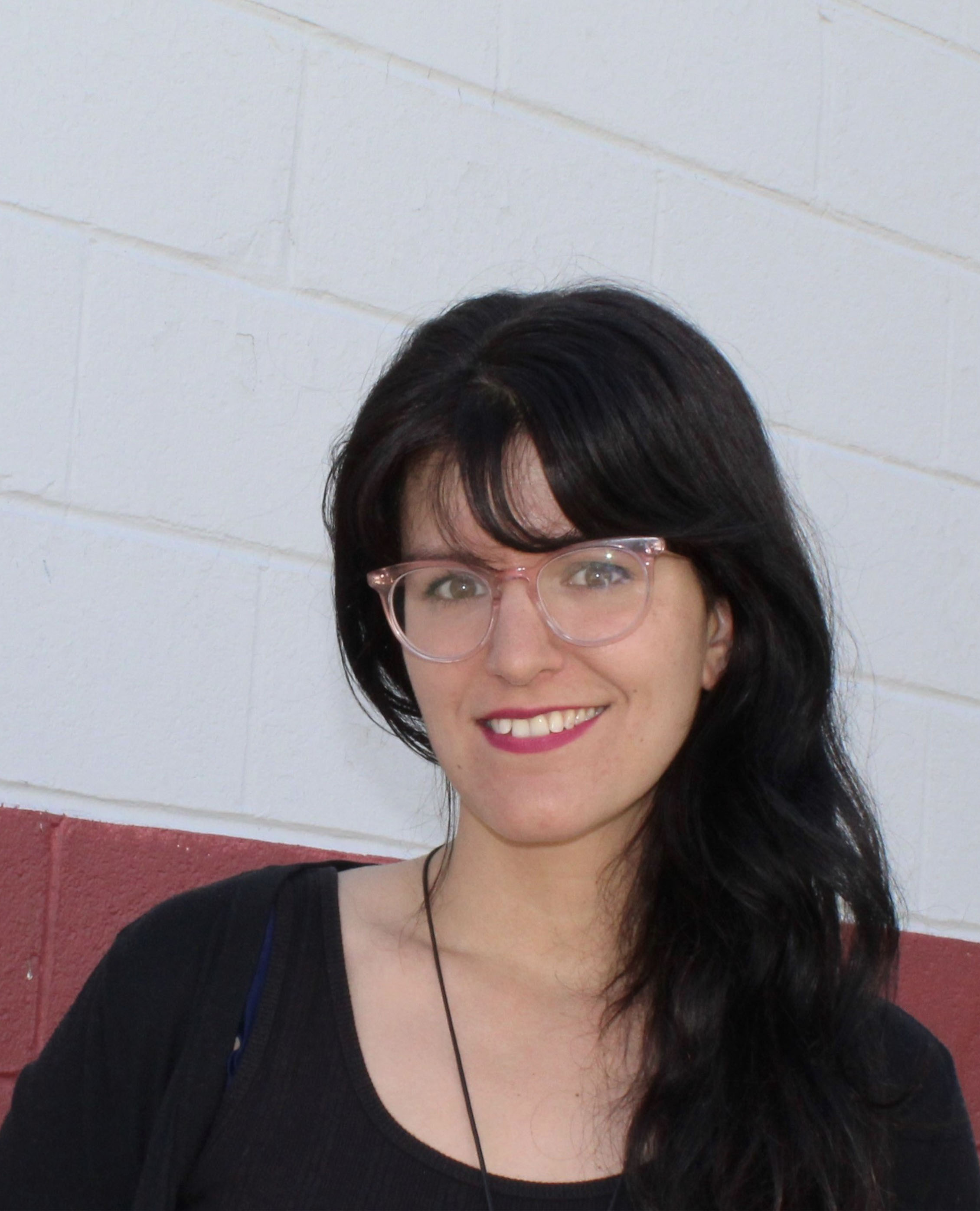 Kathryn Berringer
Social Work & Anthropology
krber@umich.edu
Kathryn Berringer is a Ph.D. candidate in the Joint Doctoral Program in Social Work & Anthropology. Her dissertation project draws from her ethnographic research at an LGBTQ+ youth center in metropolitan Detroit, where she focuses on how social and medical service providers confront marginalization, enact care, and establish the validity of their practice. Kathryn has taught two upper-level medical anthropology courses as a Graduate Student Instructor at the University of Michigan, as well as two courses as the instructor of record in the School of Social Work. She has also served as a teaching assistant at the University of Chicago, where she received her master's in Social Service Administration, and at Carleton College, where she received her bachelor's in Religion. In her free time, Kathryn enjoys learning about birds, visiting Belle Isle, and reading dystopian novels.
---
Danielle Burgess 
Linguistics
dlburge@umich.edu
Danielle Burgess is a Ph.D. candidate in the Linguistics Department. Her dissertation research investigates how the cross-linguistic prevalence of certain cross-linguistic patterns reflects cognitive biases in language learning and use. At the University of Michigan, Danielle has worked as a GSI in both the Linguistics and English departments in courses covering introductory linguistics, psycholinguistics, and first-year writing. She is interested in teaching practices that recognize and affirm students' diverse linguistic repertoires. She has also served as a Graduate Student Mentor to GSIs in the Linguistics Department. In her free time, Danielle enjoys Olympic weightlifting and listening to and keeping up with trends in pop music.
---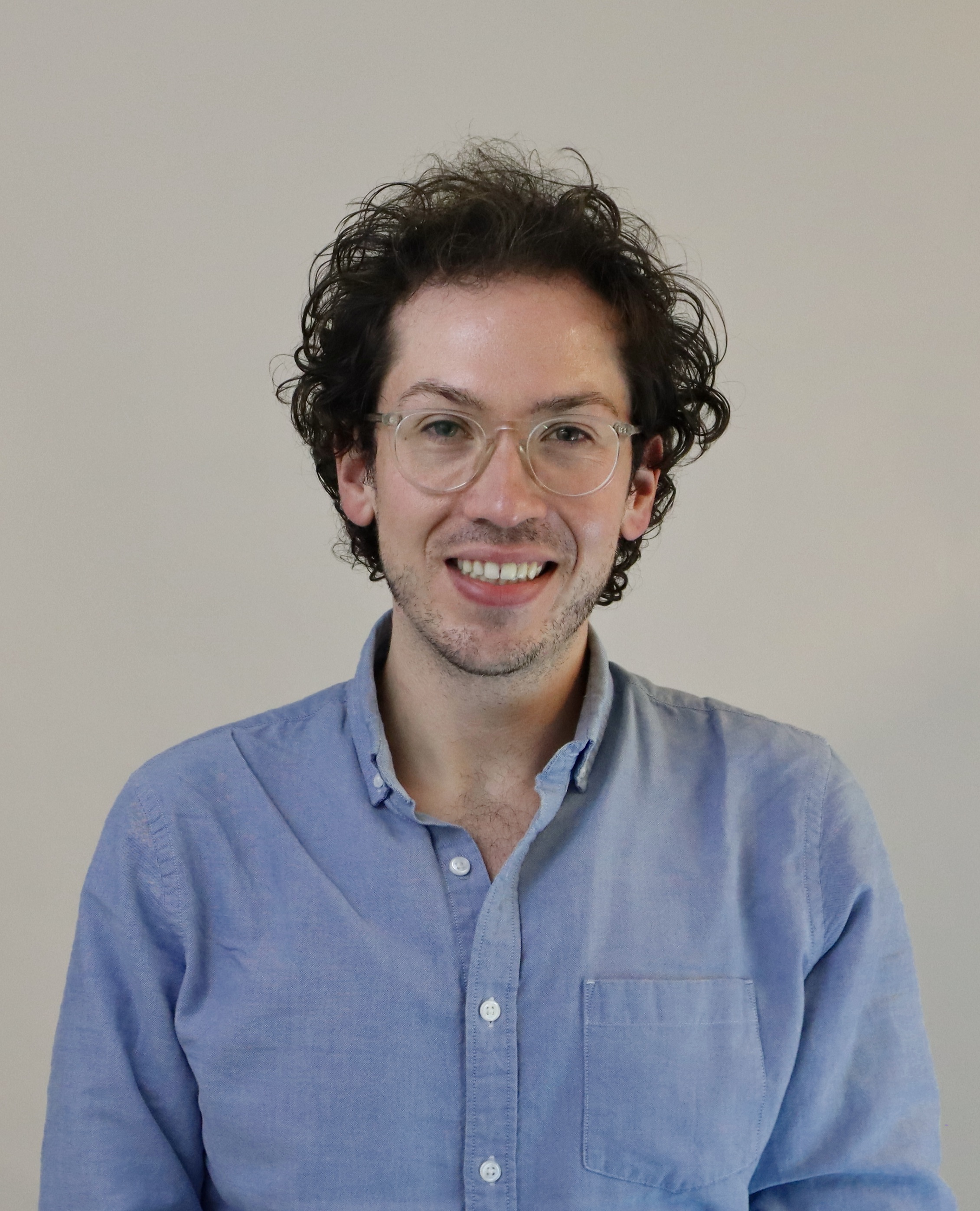 Matt DeMaio
Biology
demaioma@umich.edu
Matthew DeMaio is an MS candidate in Chemical Biology and a certificate student in Precision Health. He received a BS in Neuroscience from the University of Michigan in 2018 and then worked in clinical research at Michigan Medicine. Matt has a passion for teaching in the sciences and helping students find confidence in their ability to succeed. Matt coordinated Making the Most of Michigan, a seminar for undergraduate students in their first-year at Michigan, and Leadership and Facilitation in Community Building over the course of three academic years. During his graduate studies, Matt has taught Biology 173 four times and ELI 994 once. He is also an alum of the Fulbright U.S. Student Program, in which he taught English to Italian high school students in Campobasso, Italy. In his free time, Matt enjoys cooking, learning Italian, and exploring Michigan.
---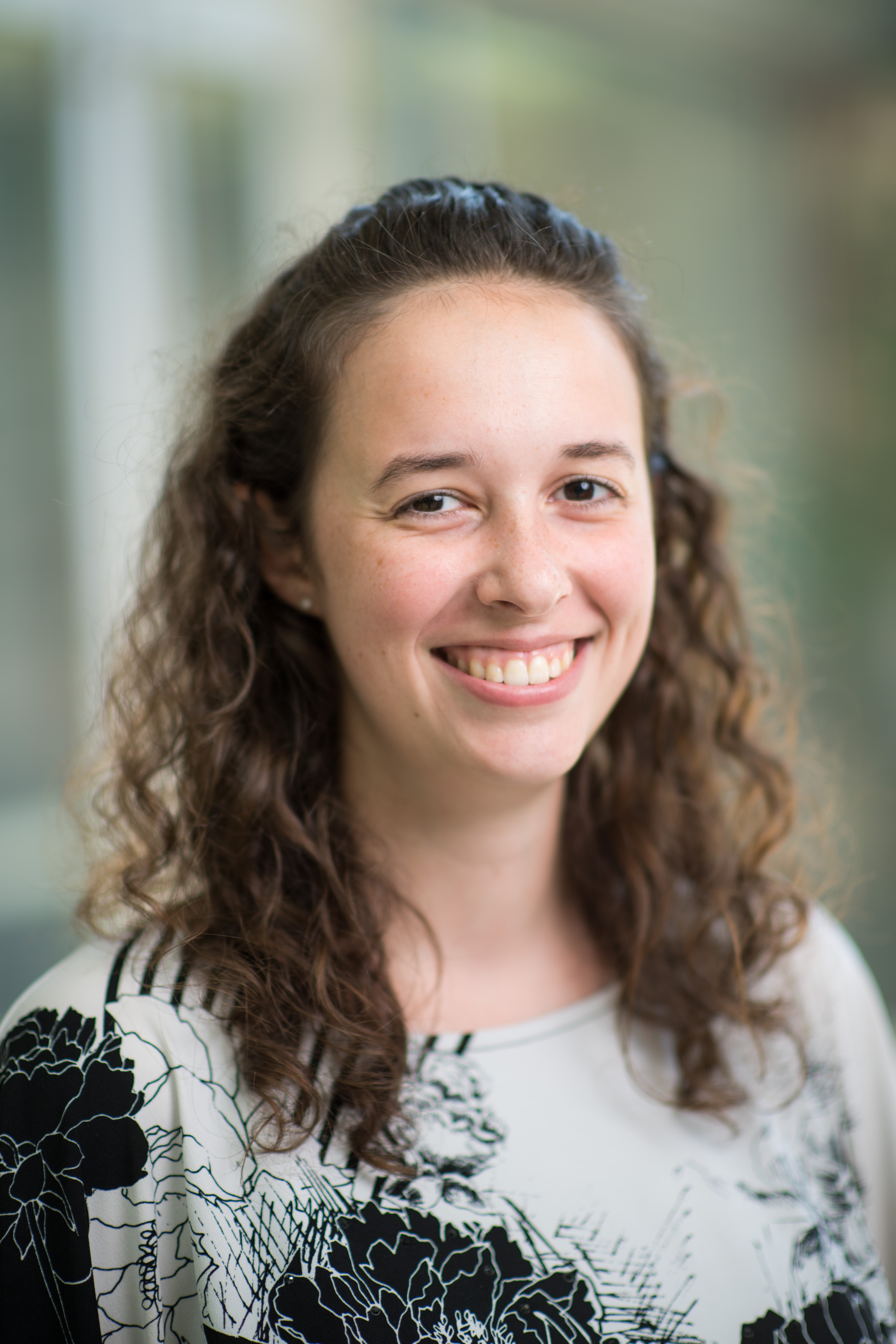 Amanda Gibson
Neuroscience Graduate Program
gibsonag@umich.edu
Amanda Gibson is a Ph.D. candidate in the Neuroscience Graduate Program (NGP). Her dissertation examines the effects and interactions of early-life and adult stress on reproduction. Amanda received her BA in Psychology and Spanish from Hope College, where she was a teaching assistant for neuroscience, physiology, and organic chemistry. At the University of Michigan, Amanda has served as a graduate student instructor for Human Physiology, leading a weekly discussion section through in-person, hybrid, and remote modalities. She has also taken courses through the Center for the Study of Higher and Postsecondary Education and developed a passion for promoting student development. She helped to design and co-lead a twice-weekly remote professional development workshop for extramural undergraduate researchers who were unable to complete summer research in person due to the coronavirus pandemic, emphasizing the incorporation of personal and social identities with professional identity. Amanda also served as an instructional aide to the NGP in Fall of 2020 to help the program develop evidence-based, remote pedagogical practices. In her free time, she enjoys listening to an ever-growing array of podcasts, exploring the Farmer's Market, and walking along the Huron River.
---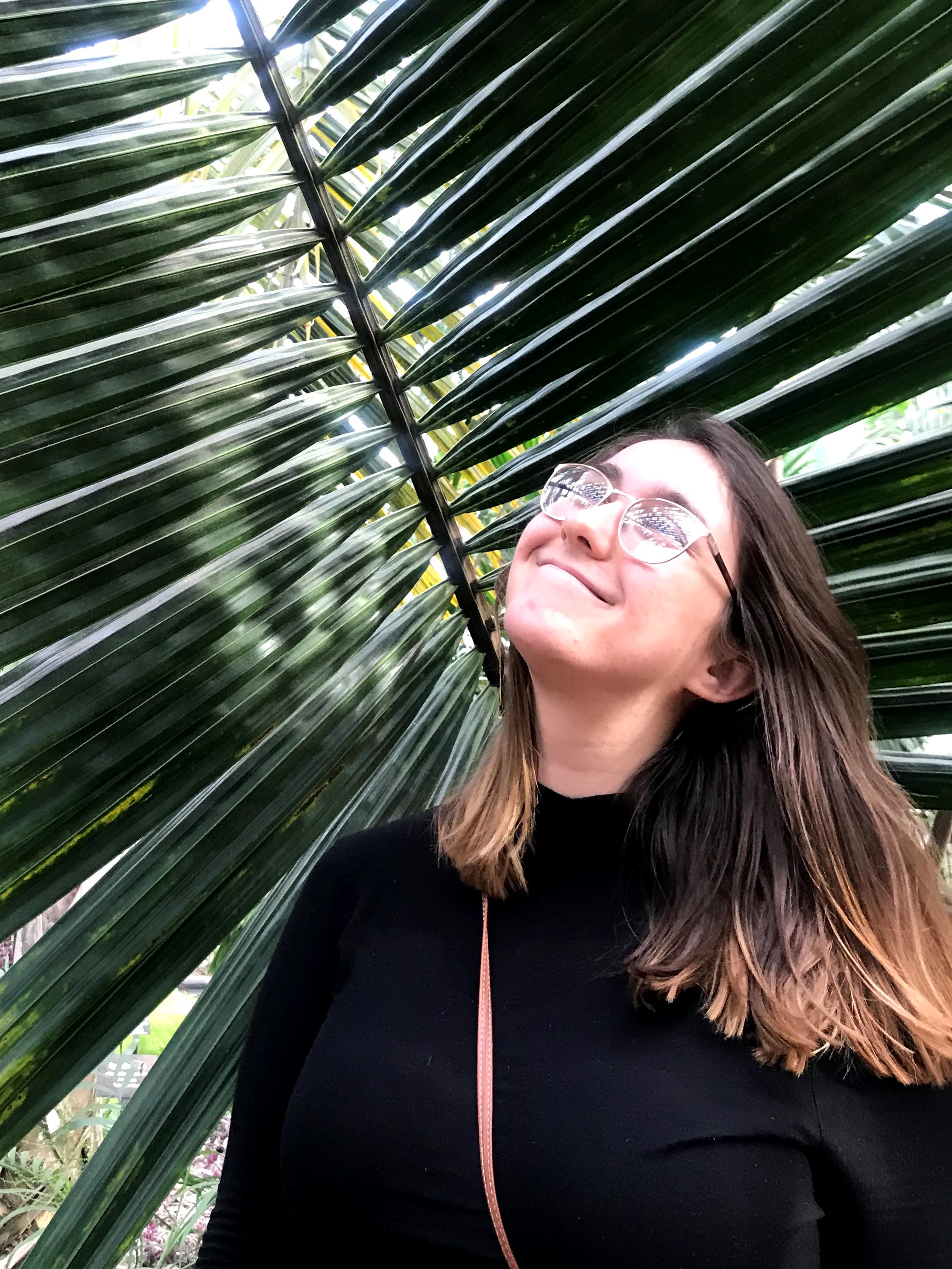 Gillian Gray
Philosophy 
graygv@umich.edu
Gillian Gray is a Ph.D. Candidate in the Philosophy Department. Her research interests are in social metaphysics and ethics; in particular, she is interested in exploring how individuals form social identities and examining the moral wrongs that can arise when individuals' identities do not receive uptake from others. She has been a GSI in the University of Michigan's Philosophy Department for five semesters, including one semester as instructor-of-record. She also spent a year as a GSM in the Philosophy Department. As an instructor, Gillian loves challenging students to question their previous assumptions about the world. She is also committed to making philosophy–a subject often seen as abstract and theoretical–relevant to students' lives. In her free time, Gillian enjoys cooking and baking, reading mystery novels, and playing board games.
---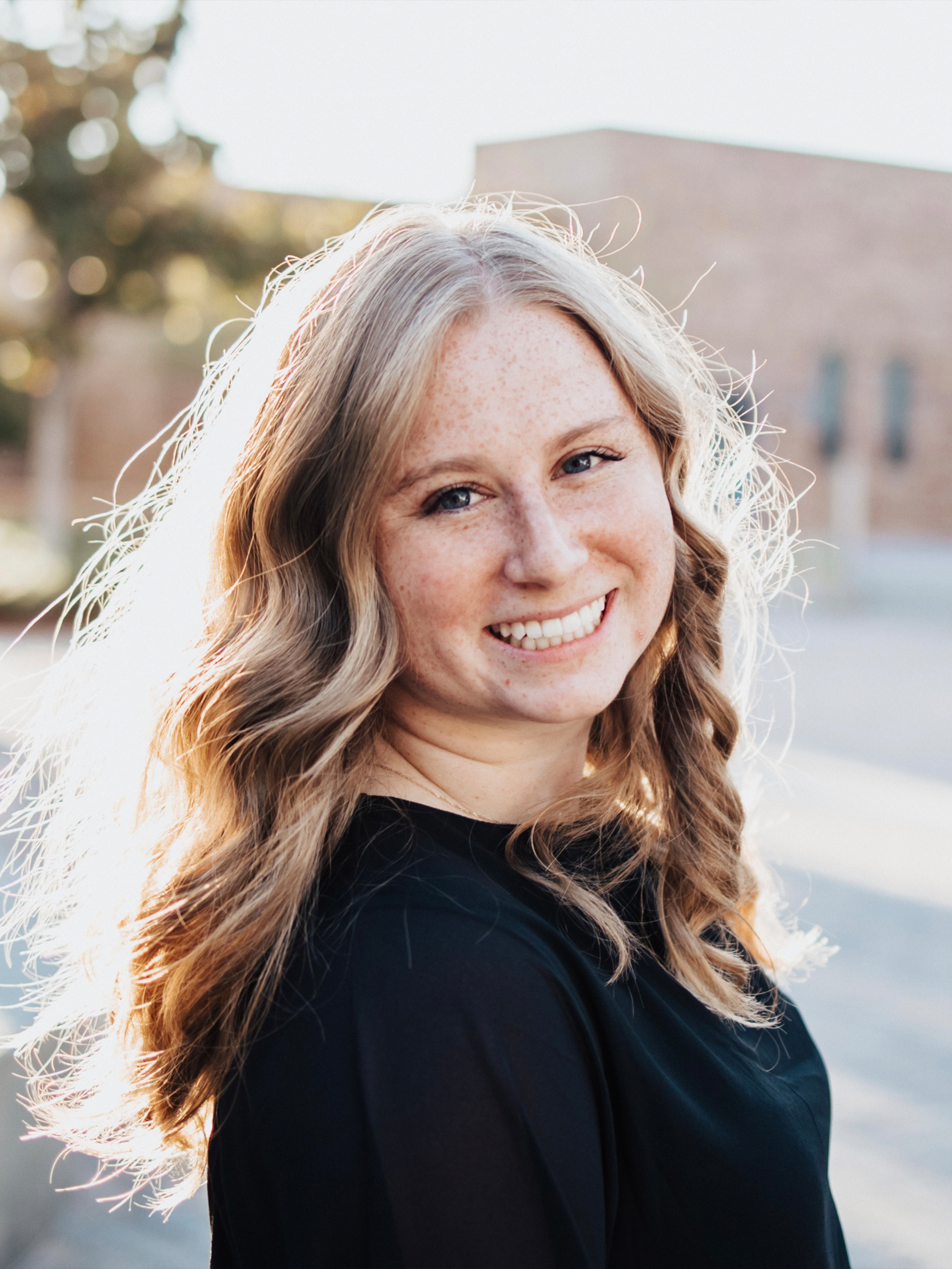 Daisy Haas
Chemistry
dahaas@umich.edu
Daisy Haas is a Ph.D. student in the Chemistry Department, researching chemistry education. Daisy's interests lie in the intersection of writing, reasoning, and justice in the chemistry classroom. Daisy deeply believes in creating curriculum, activities, and classroom experiences that are inclusive of all identities and create a culture of care. They serve as a GSI for an upper-level biochemistry writing course and a GSM for introductory organic chemistry laboratories at the University of Michigan. Daisy earned a BS in Molecular Biology and Biochemistry and a minor in Rhetoric and Writing at Chapman University. In her free time, Daisy enjoys cooking, reading, biking, walking, and playing with their cat, Ivy.
---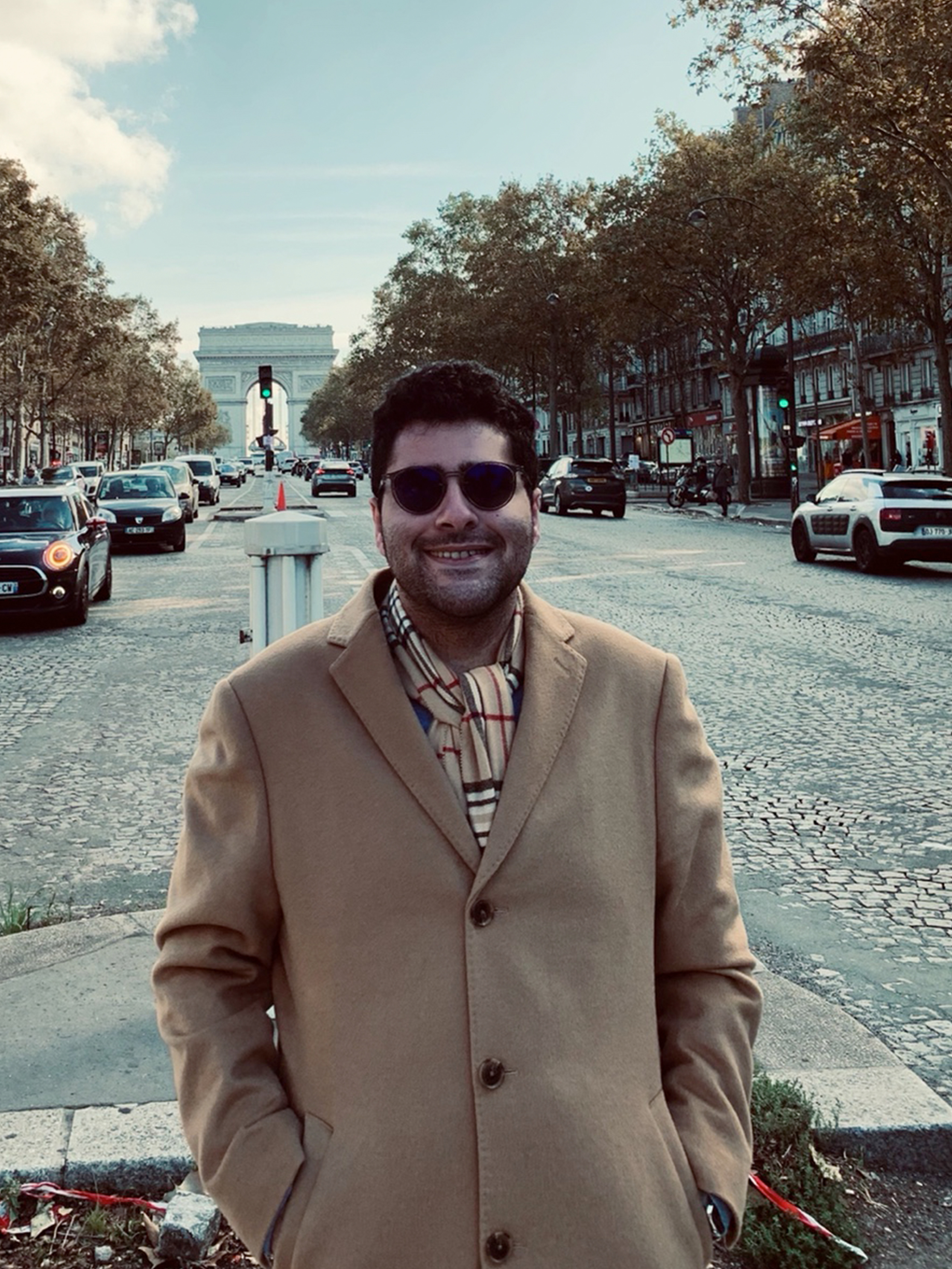 Keanu Heydari
History
kheydari@umich.edu
Keanu Heydari is a Ph.D. candidate in the Department of History. His research focuses on French and Iranian cultural, intellectual, and migration history. Heydari's dissertation examines Iranian students, political dissidents, and intellectuals in Europe after the 1953 coup d'état in Iran. Heydari was born and raised in Los Angeles, California, and is an alumnus of the University of California, Los Angeles (B.A., History, French language minor, 2017). When he's not in the archives, he's often strategizing about pedagogy and thinking through research-based and critically reflexive teaching practices.
---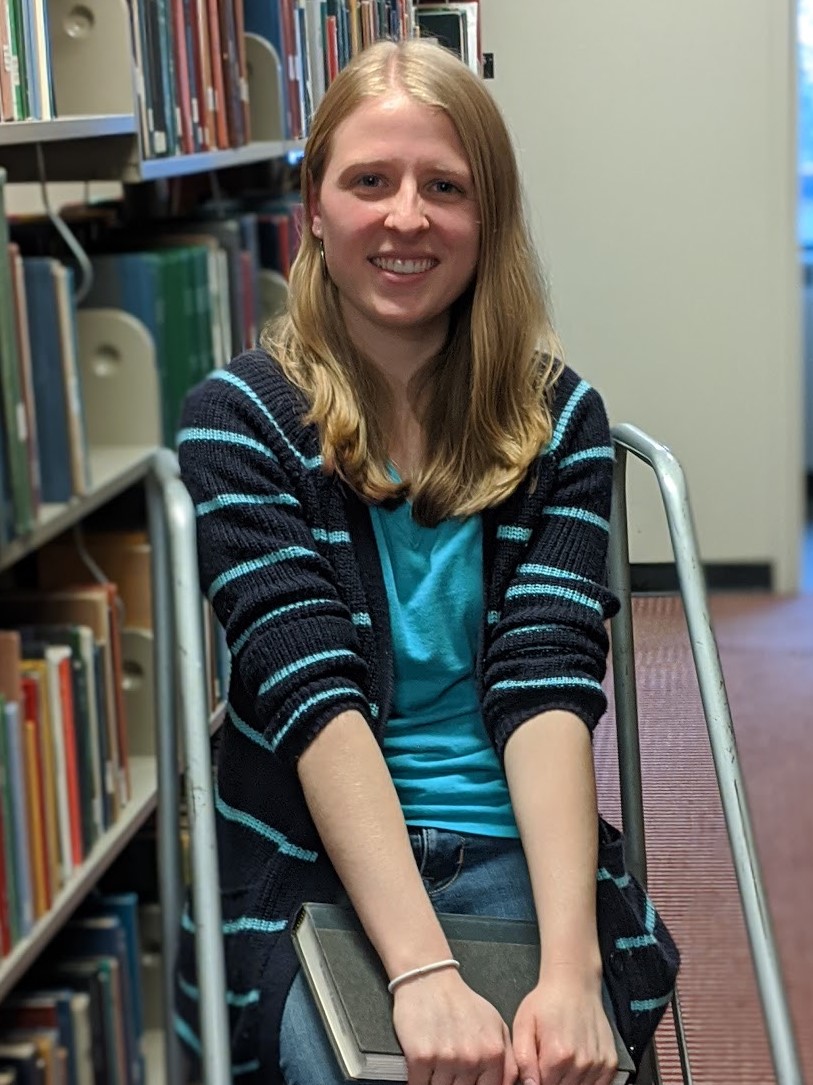 Rebecca (Becky) Hixon
English Language & Literature
rjhixon@umich.edu
Rebecca (Becky) Hixon is a Ph.D. candidate in English Language & Literature and a Certificate student in Women's and Gender Studies and World Performance Studies. She received a MA in English from U-M and a BA in English from Knox College. Becky has taught four semesters of first-year writing and served as a discussion section leader for two lecture courses in English: Shakespeare's Principal Plays and Renaissance Sex. Her research examines contemporary adaptations of what she calls Shakespeare's modern problem plays in order to explore more deeply how their problematic content is repurposed for a contemporary audience; doing so enables a more nuanced understanding of how medium, form, and genre reshape encounters with "Shakespeare" in and for our own cultural moment. When Becky isn't discussing pedagogy or Shakespeare, you'll find her watching Netflix, reading fanfiction, or petting her cat (which is a full-time job).
---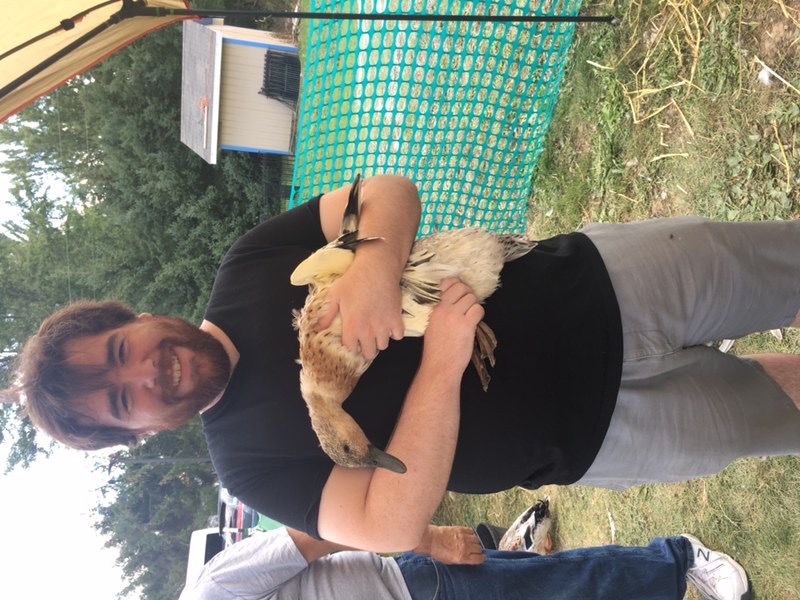 Michael Martin
Slavic Languages and Literatures
martinmd@umich.edu
Michael Martin is a Ph.D. student in the Department of Slavic Languages and Literatures. Prior to coming to Michigan, Michael received his B.A. in Economics and Russian Studies from Grand Valley State University in Allendale, Michigan. His dissertation work is focused on Siberia, examining the role of local literary communities in the construction and deconstruction of Siberian regional identity. He is also interested in language pedagogy, especially issues of authenticity in the language classroom and the gamification of language learning. Michael primarily teaches Russian, but has also worked as a graduate student instructor in courses on Russian literature and empire and a survey course on the history of Eastern Europe, and will be teaching an introductory writing course in the Fall of 2021 through the Sweetland Writing Center's Fellows Seminar. When not working or mumbling to himself in Russian, Michael enjoys baking pies, feeding ducks, and playing with his two cats Momo and Luna.
---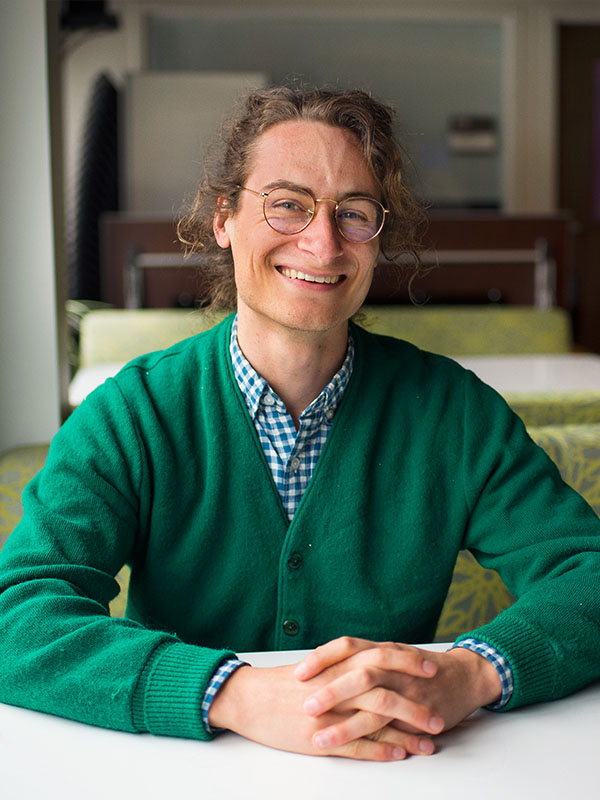 Phil Mendez
Communication and Media
pmendez@umich.edu
Phil Mendez is a masters student at the School of Information studying human-computer interaction and user experience design/research. He is particularly interested in applying qualitative methods in science, technology, and society (STS) to create more human-centered and accessible information systems. His work includes projects from a variety of spaces including civic, mobility, food, education, project management, business professional services, and advertising technologies. Originally from Tallahassee, Phil graduated from Florida State University with a degree in English and a concentration in Editing, Writing, and Media in 2017, which he used to consult nonprofits and institutions of higher education until moving to Spain to teach at the American School of Madrid where he became interested in edtech. In 2021, Phil moved to Ann Arbor, Michigan to pursue graduate studies in information science. He enjoys reading, cycling, and food.
---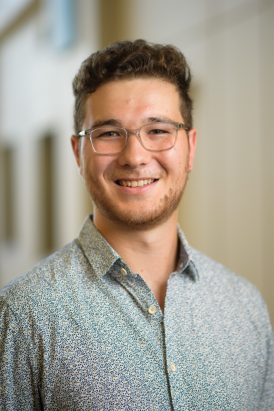 Wilson Merrell
Social Psychology
wmerrell@umich.edu
Wilson Merrell is a Ph.D. candidate in Social Psychology. His research explores how people perceive status and group membership in different social contexts. He has served as a GSI for Introduction to Social Psychology, Research Methods in Psychology, and Introduction to Psychology. Wilson is also a member of the Sweetland Fellows Seminar and is excited to incorporate lessons from this fellowship in his own Fall 2021 writing course on pop Psychology myths and their societal implications. Before coming to the University of Michigan he earned his BA in Economics and Psychology from Macalester College in Saint. Paul, MN and worked in economic consulting as a research analyst at the Brattle Group in Washington, DC. In his free time, Wilson enjoys playing and watching soccer and tennis.
---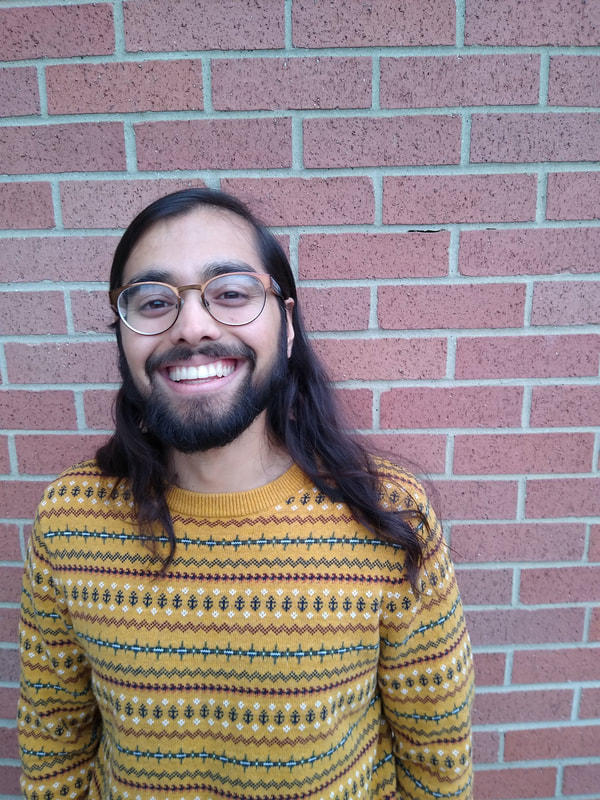 Sumeet Patwardhan
Philosophy
sumeetcp@umich.edu
Sumeet Patwardhan is a Ph.D. candidate in Philosophy. He works primarily in ethics, feminist philosophy, and social philosophy, and has additional research interests in Indian philosophy. In his dissertation, he argues that close relationships enable subtle forms of nonconsensual sex that are difficult to recognize outside of this context. Sumeet has worked as a GSI for six philosophy courses, including one course as the instructor of record. From 2021-22, Sumeet also worked as a Graduate Student Mentor for GSIs in the Philosophy Department. He is particularly interested in teaching techniques that enable active, collaborative learning; increase equity within the classroom; and connect philosophical questions to real life. In his free time, he is learning parkour! 
---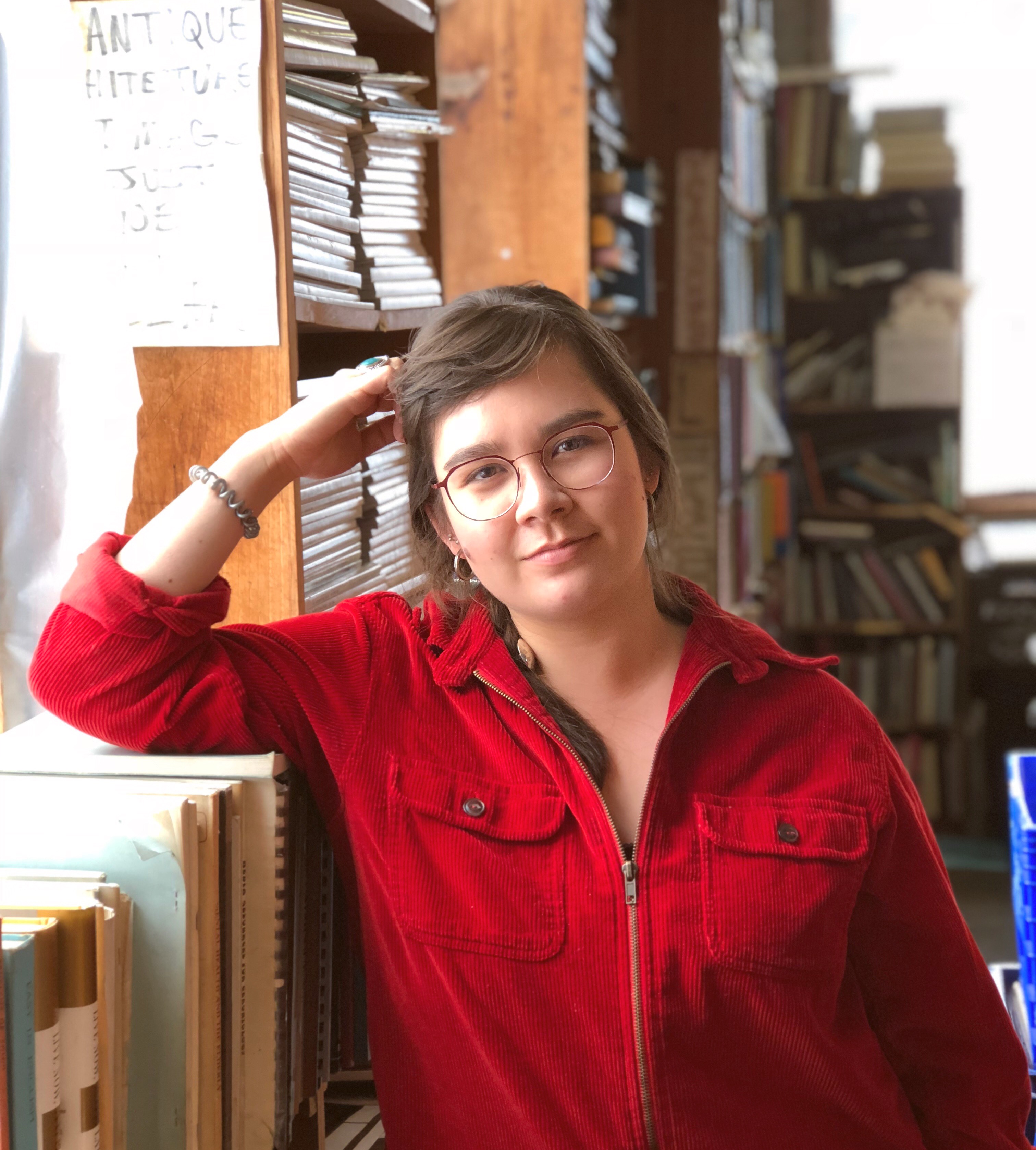 Malia Piper
Classical Studies
pmalia@umich.edu
Malia Piper earned her Ph.D. in Classical Studies from the University of Michigan. Her main research interests are on gender and sexuality, the depiction of marginalized figures, and issues of fair compensation and labor in Roman poetry. Her dissertation is on the stock character type of the meretrix (female sex laborer) in Roman comedy and her efforts to adequately be rewarded for her work. She has served as both a GSI and Instructor of Record in Classical Studies for 10 semesters and has been a graduate student mentor (GSM) for Elementary Latin. She has also facilitated GSI Teaching Orientation Practice Teaching sessions for CRLT and CRLT Engineering. She has been awarded a POD Network Graduate Student, Professional Student, and Postdoctoral Scholar Development Career Development Grant (2021) and a Donald H. Wulff Diversity Fellowship (2022). She also serves on the POD Network's DEI Committee. In her free time, Malia enjoys thrifting, crafting, and going beach-combing with her dog.
---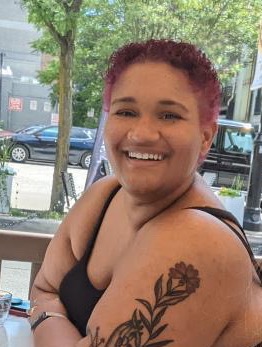 Rachel Smith
English and Women's & Gender Studies
rorvella@umich.edu
Rachel Smith is a Ph.D. Student in English and Women's & Gender Studies. Her research focuses on Black feminist literature and popular culture as spaces of insurgent knowledge production. Some of her favorite texts and artifacts include anything by Jamila Woods, Toni Morrison's Sula, and Beyoncé's Lemonade. She has taught introductory writing courses and has been a GSI for Introduction to Women's & Gender Studies. Before attending the University of Michigan, Rachel received an MA in English from Purdue University and a BA in Creative Writing from the University of St. Thomas in St. Paul, MN. She is originally from Minneapolis, MN. In her free time, Rachel likes to hang out with her cats, Gloria and Patsy, and watch the most talked about Netflix series. 
---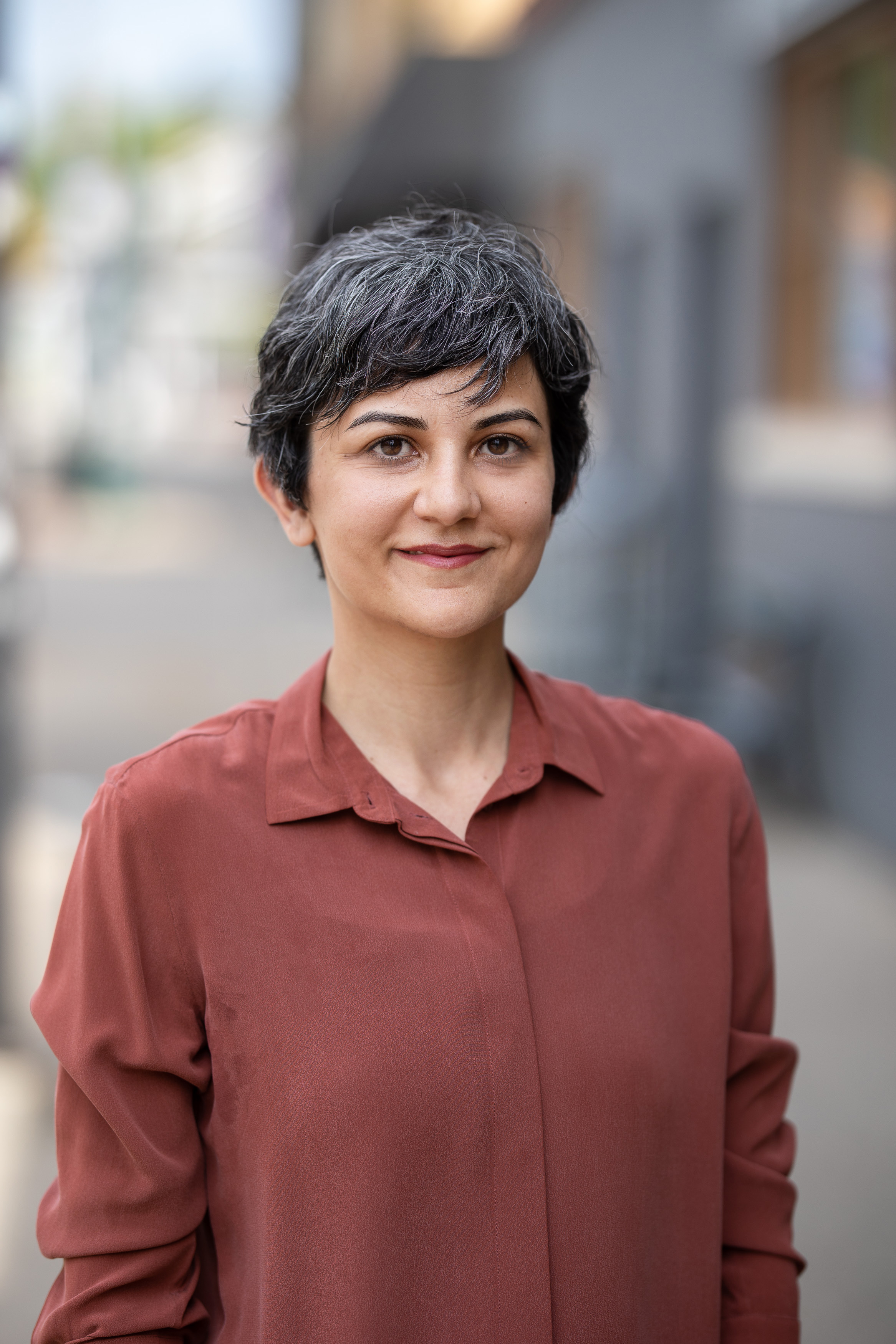 Pinar Ustel
Social Work
pinarus@umich.edu
Pinar Ustel is a Ph.D. candidate in Social Work and Sociology. Her research interests center around the construction of lay expertise in the field of mental health. Before coming to Michigan, she has received an MA in Cultural Studies from Sabanci University, Istanbul, where she has also worked as a Teaching Assistant for two years. At Michigan, she has served as a Graduate Student Instructor for four semesters, teaching undergraduate-level sociology courses including Introduction to Sociology, Social Movements, and Criminology. In her free time, she likes watching movies, reading movie magazines, and updating her ever-growing watchlist.
---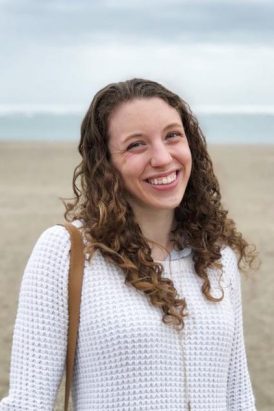 Moniek van Rheenen 
Anthropology
moniekvr@umich.edu
Moniek van Rheenen is a Ph.D. candidate in Linguistic Anthropology. Her dissertation research examines child language socialization and parenting trends in Indonesia, especially concerning the intersections of religious, gendered, ethnic, and national identities, in addition to the roles of technology and mass media. At the University of Michigan, Moniek has served as a GSI in the Anthropology department, teaching classes on language, culture, and childbirth, and is currently a GSI for the Masters in International and Regional Studies at the International Institute. She has taken many workshops through CRLT, leads the GSI working group for Anthropology, and facilitates a mentorship program between graduate and undergraduate students. As an instructor, Moniek enjoys helping students connect their lived experiences to the material and takes pleasure in designing creative classroom activities. In her free time, she enjoys knitting, cycling, and walking along the river with her rescue dog, Hazel. 
---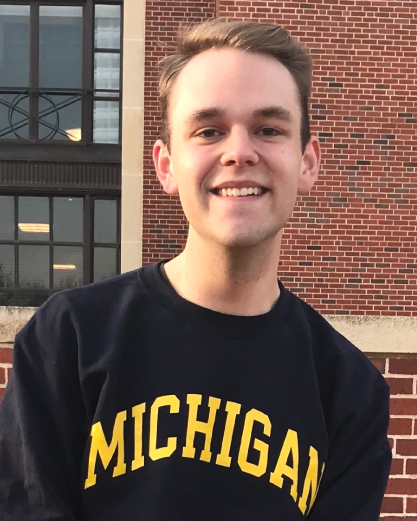 Field Watts
Chemistry
fieldmw@umich.edu
Field Watts is a Ph.D. candidate in the Chemistry Department with a focus on discipline-based education research. His interests are centered around developing a better understanding of how students learn organic chemistry, with a focus on leveraging writing to promote learning. His current research involves machine learning to investigate student writing about organic reaction mechanisms, with the goal of developing tools for immediate feedback. Field is an NSF Graduate Research Fellow and has been a GSI for the organic chemistry sequence and for the first-year writing program. He also worked as a writing consultant and taught laboratory sections for both general and organic chemistry as an undergraduate. He earned dual BS degrees in Chemistry and Mathematics at Oklahoma State University, where he was also involved with research in organic chemistry and inclusive writing center pedagogies. In his free time, he enjoys reading, long-distance running, and petting his cat Budders.
---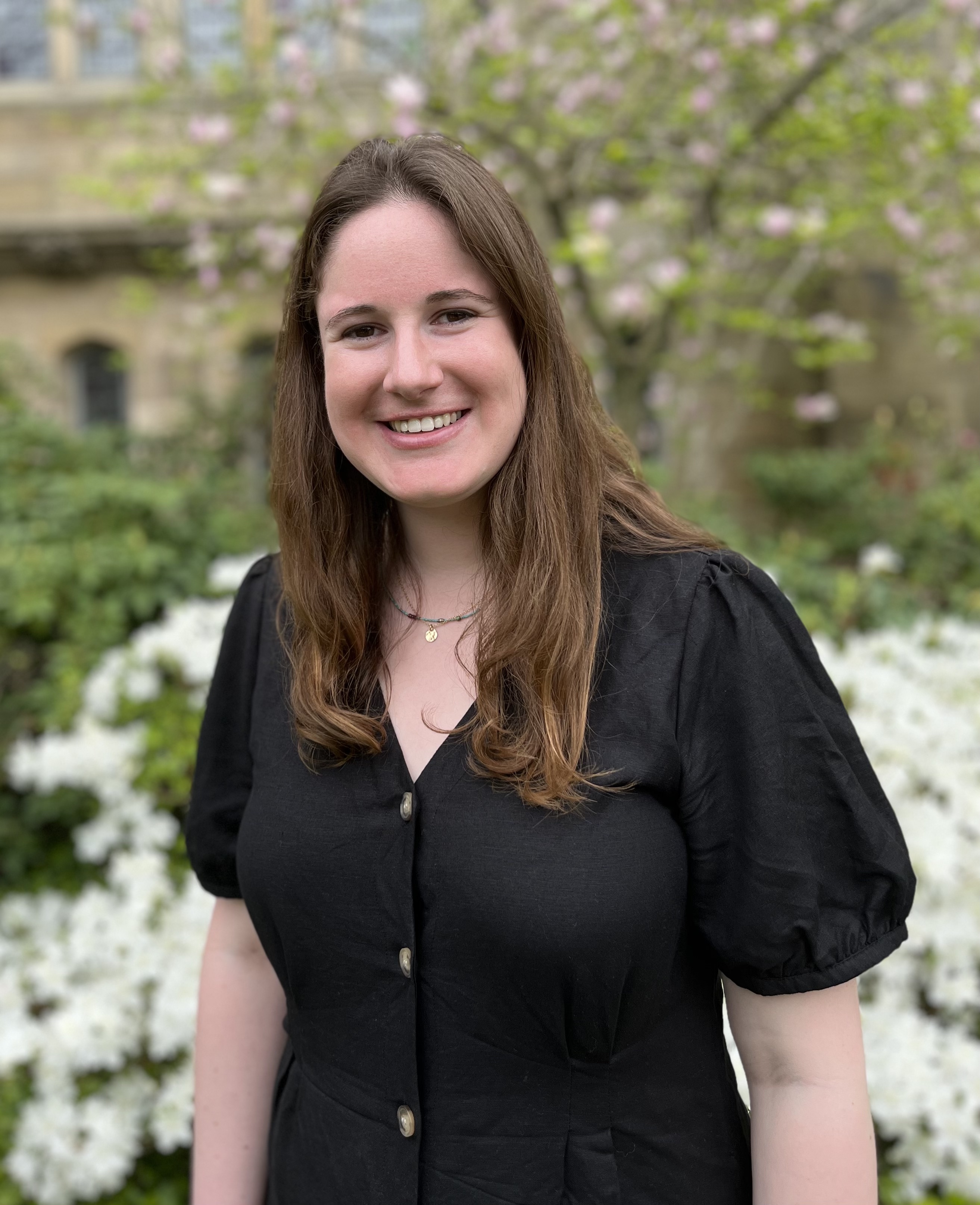 Zoe Waldman
History
waldmanz@umich.edu
Zoe Waldman is a Ph.D. Candidate in the History Department. Her dissertation examines treaty councils and congresses between Native American and Euro-American peoples across eastern North America in the eighteenth century. She has served as a Graduate Student Mentor for her department's pedagogy sequence and has taught courses in History and American Culture. Zoe's teaching practice emphasizes student-centered course design, antiracist pedagogy, and teaching for equity. She helped develop the History Department's Digital Instruction Program to aid instructors in the transition to remote and hybrid teaching, and she maintains an interest in using digital tools to foster student engagement. Zoe is completing a Rackham Doctoral Internship at the William L. Clements Library where she uses her passion for doing history to help instructors teach with archival materials. She enjoys playing soccer and cooking. 
---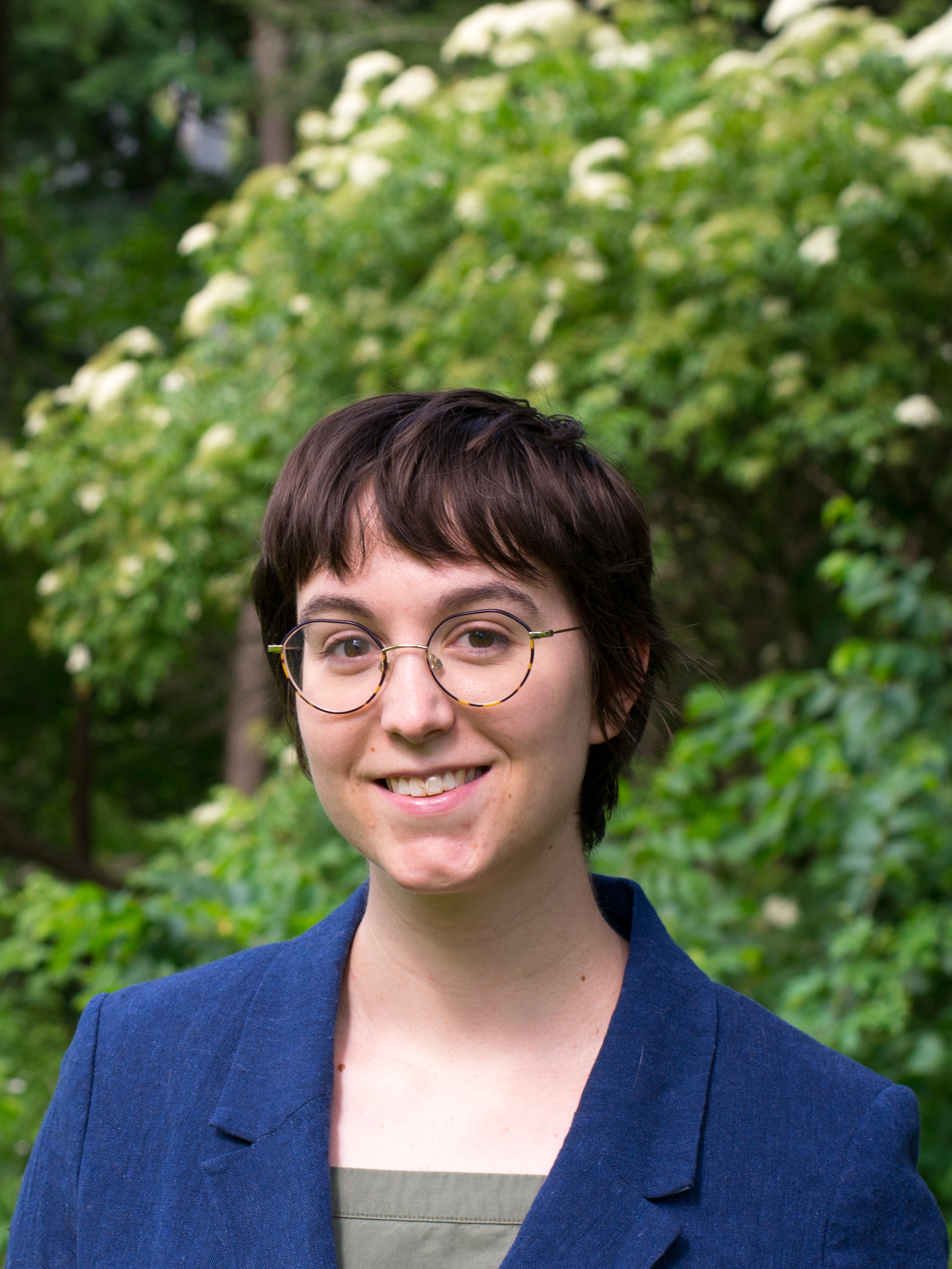 Rachel Wilson
English Language & Literature
rachelcw@umich.edu
Rachel Wilson is a Ph.D. candidate in English Language & Literature and part of the Digital Studies certificate program. Her research explores the relationship between digital media and contemporary literature, exploring changes to concepts like authorship, reading, and intertextuality. At Michigan, Rachel has taught four semesters of first-year writing, served as a Writing Fellow for a course on literature and social change, and taught a course she designed entitled Networks of the Contemporary Novel. Before coming to Michigan, Rachel earned a BA in English and Political Science from Macalester College, an experience that shaped her belief in the importance of interdisciplinary exchange. Outside of work, she enjoys cooking and eating delicious food, knitting, and taking too many photos of her adorable cats.
---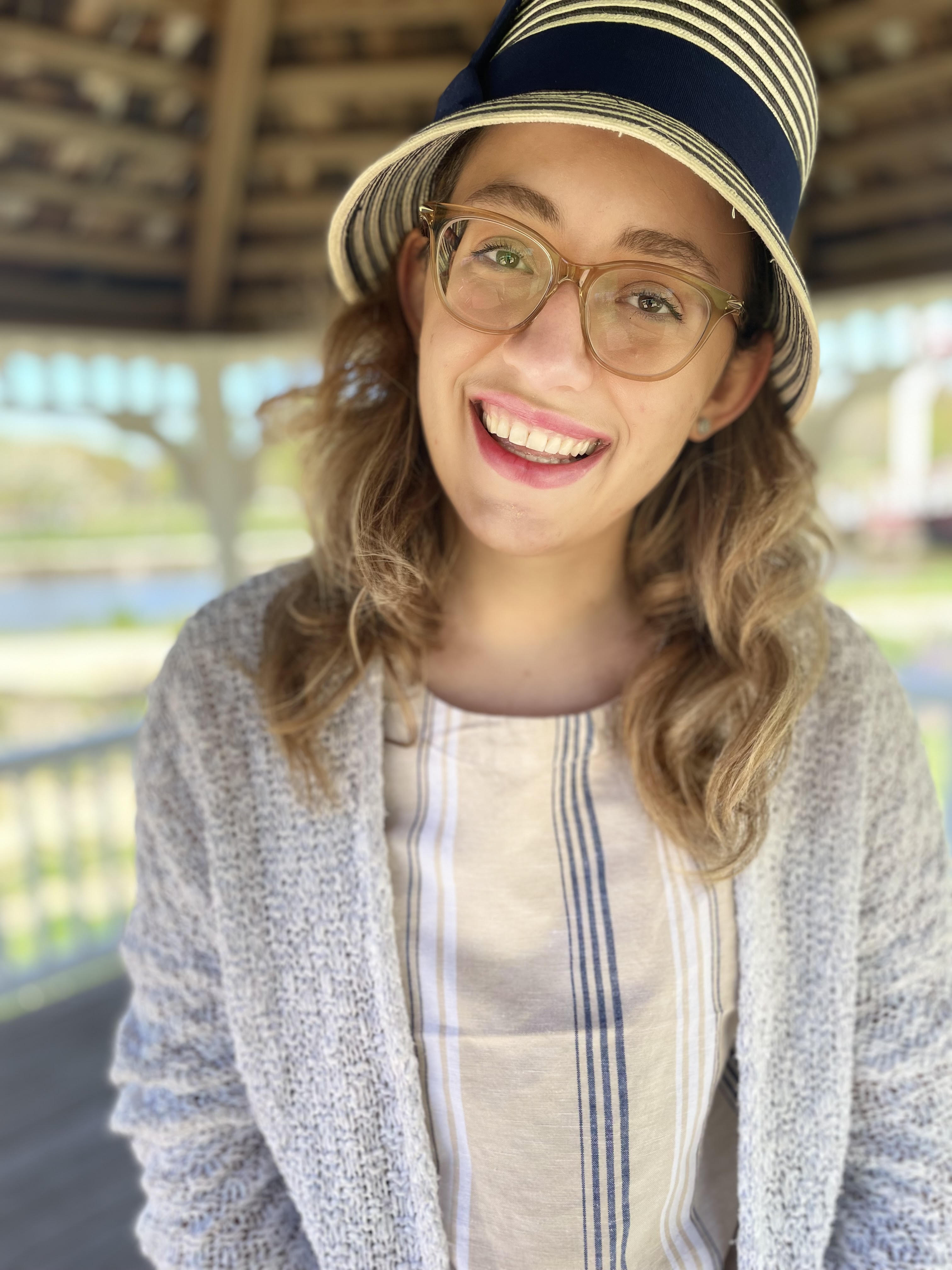 Ina Zaimi
Chemistry
zaimina@umich.edu
Ina Zaimi is a Ph.D. Candidate in the Chemistry Department. She graduated from the University of Michigan with her BS degrees in Biomolecular Science and English as well as her secondary education certifications in Chemistry and English. Humanizing chemistry incited her transition from teaching English to teaching chemistry centered around identity. Ina believes chemistry courses should affirm students' languages, cultures, and identities as much as literature courses do. Ina supports the implementation of Writing-to-Learn assignments into chemistry courses. Ina's research explores Writing-to-Learn-Assignments. Her research exposes that the rhetorical situation of the assignment shapes the impact of the assignment and, moreover, that the linguistic identity of the student shapes the impact of the assignment. Ina is a NSF Graduate Research Fellow. She serves as a Graduate Student Instructor Coach in the Chemistry Department, and she has served as a Graduate Student Instructor for general chemistry and organic chemistry in the Chemistry Department. When not researching or teaching, Ina enjoys reading and gardening.
---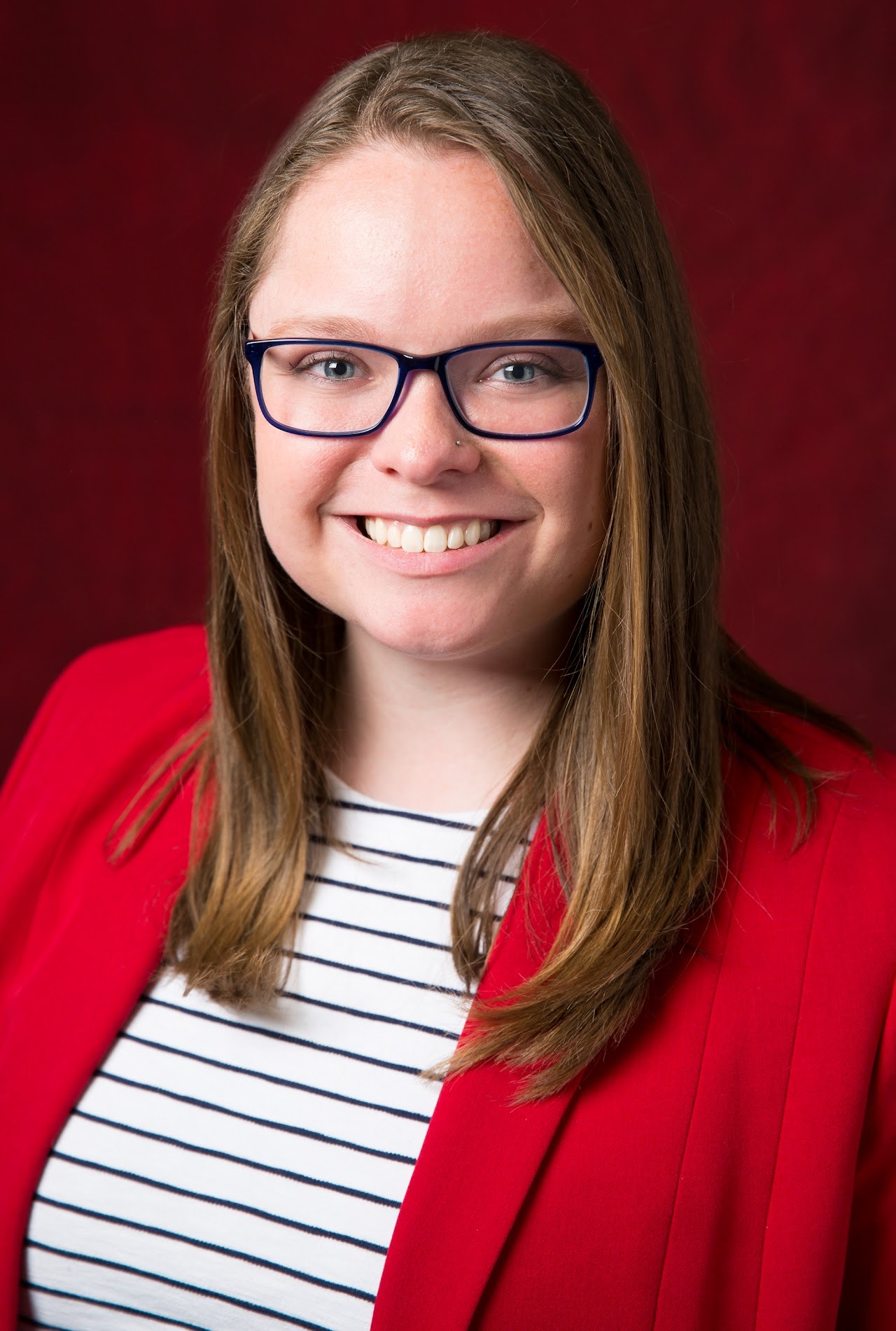 Hilary Zedlitz
Political Science
zedlitz@umich.edu
Hilary Zedlitz is a Ph.D. Candidate in political science focusing on American politics. Her research interests include political psychology, religion and politics, and survey measurement. At UM, she has served as both a GSI and Instructor of Record in the department of Political Science for courses ranging from Introduction to Comparative Politics to Religion and Politics in the United States. Hilary received her B.A. in political science & Middle East Studies at the University of Arkansas in 2016. Before coming to the University of Michigan, Hilary served as an academic advisor for first-year students at her alma mater, and as an Assistant Port Chaplain in the ports of Everett, Tacoma, and Seattle, WA. In her free time, Hilary enjoys playing board games & listening to podcasts.