Resource Title:
Tools for Assessing Intercultural and Global Competence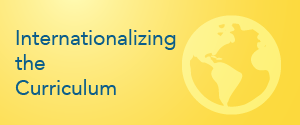 The AACU rubric, listed first below, is a framework to think about the knowledge, skills and perceptions or attitudes that are changed through international experience.  The next four tools are survey instruments to measure specific knowledge, perceptions, and skills.  These latter vary in what they target, although all involve self-report.  The last link includes some survey tools but toolkits for members of groups to work together on identifying the differences among them.
---
The AAC&U Intercultural Knowledge and Competence Value Rubric (PDF) was developed by teams of faculty representing colleges and universities across the United States.  It identifies learning outcomes and fundamental criteria for each outcome:   cultural awareness, verbal and nonverbal communication strategies, and attitudes of curiosity, openness, and empathy.