Resource Title:
Active Learning - Faculty Examples
We interviewed the following faculty members becuase they represent a range of complexity and diversity with their active learning techniques. We asked each person to identify not only the active learning technique they used in the classroom, but to explain the process of implementing these changes, and how they overcame any challenges or barriers in using these techniques. We encourage you to read both the profiles that align with your discipline as well as those that fall outside of it, as many of these techniques are used to great effect in a variety of different subject contexts.
Image
Faculty
Image
Faculty

Group Assignments
Peer Evaluation
Tutorial Videos

Muddiest Point Evaluation
Video Resources
Lecture Replay

Student Created Content
Group Assignments
Digital Media Creation

Flipped Course
Team Writing
Short Writing Assignments

Large Lecture Engagement
iClicker Comprehension checks
Pre-class problem sets

Flipped Course
Individual Assessment
Team Assessment

Large Lecture Engagement
iClicker Comprehension checks
Think-Pair-Share

Group Work
Student Video Creation
Public Scholarship

Flipped Course
Tutorial Videos
Student Collected Data

Scaffolded Writing Assignments
Media Texts
Active Discussion Techniques

Real world Case Studies
Community Resources
Professional - Academic Interface

 

 

The following examples are from Thurnau Professors who have implemented active learning in their classrooms, and demonstrate how these outstanding faculty stimulate student engagement in their courses.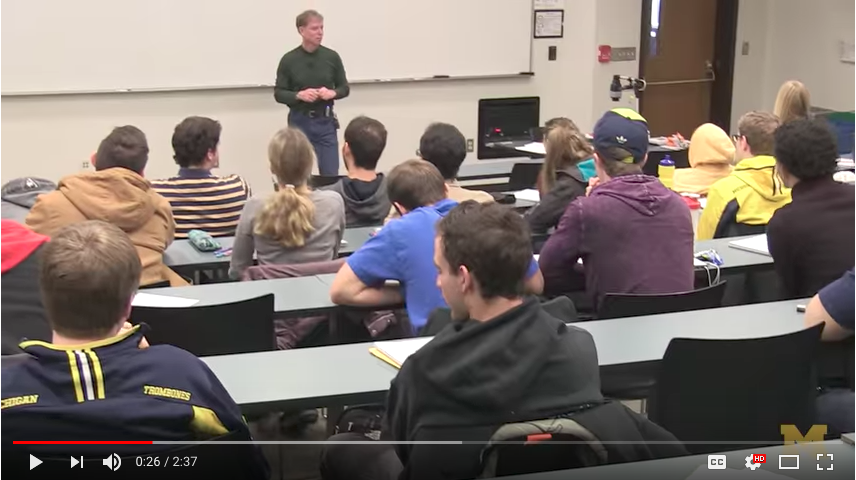 In this two part video series, Noel Perkins, Arthur F. Thurnau Professor in Mechanical Engineering, discusses why professors should consider incorporating more active learning into their classrooms.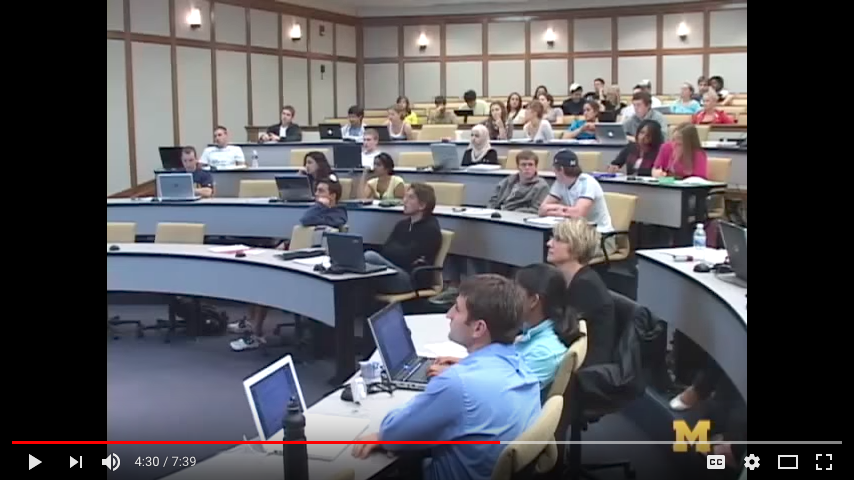 These videos on Engaging Students in the Classroom and Beyond showcase some of the innovative active learning techniques already being used throughout the University.